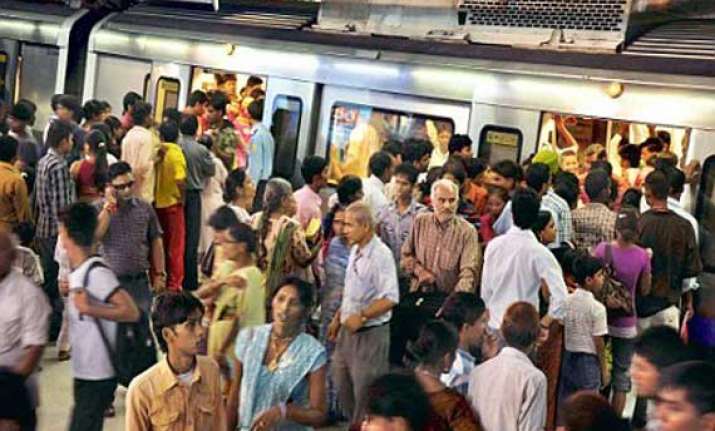 New Delhi: Thousands of commuters were left stranded Wednesday evening as a technical snag hit Delhi Metro's Blue Line during the rush hour, causing delay and overcrowding at many stations, officials said.
The Blue Line operates from Dwarka to Noida City Centre/Vaishali terminals.
"Due to the snapping of an overhead electrical wire near Indraprastha station, no services were available between Yamuna Bank and Barakhamba since 6.40 p.m.," said a statement from the Delhi Metro Rail Corporation (DMRC).
As a result, three stations between Yamuna Bank and Barakhamba Roada - Indraprastha, Pragati Maidan and Mandi House - were shut down.
Train services were available in loops from Dwarka to Barakhamba and Yamuna Bank to Noida/Vaishali. It said normalcy will be restored as soon as the wire is repaired.