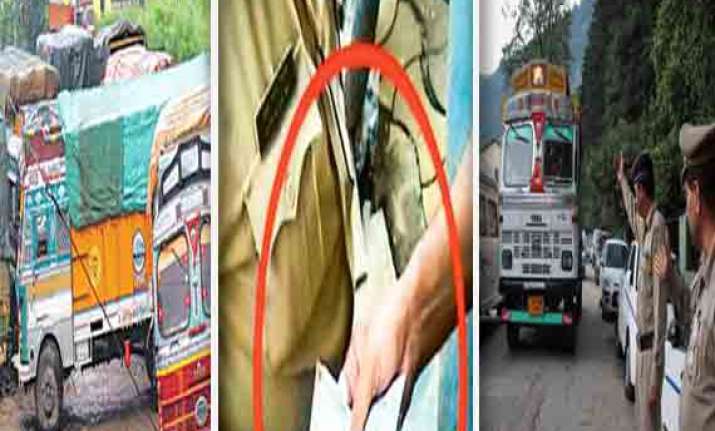 New Delhi: Corruption on Indian roads by enforcement agencies is an open secret.You may have often seen policemen openly taking bribes from truck drivers and conductors on the roads.
A study conducted across a dozen major transport hubs covering over 1,200 truck drivers has revealed that in 60% cases, cops and officials extort money from truckers by stopping them without giving a reason.
The study conducted by Centre for Media Studies and MDRA at transport hubs in Ludhiana, Delhi, Ahmedabad, Indore, Mumbai, Kolkata, Vijaywada, Bangalore and Chennai estimates an amount of Rs 22,000 cr being paid as bribes annually to corrupt policemen and officials.  
While 77% of them felt police were the biggest irritant, 73% said it was harassment by transport department officials.
However, drivers and truck operators admitted that they paid bribe for failing to meet norms or to get things done quickly.
On roads, truckers often pay bribe for lack of proper and valid documents, overloading, violations including rash driving.