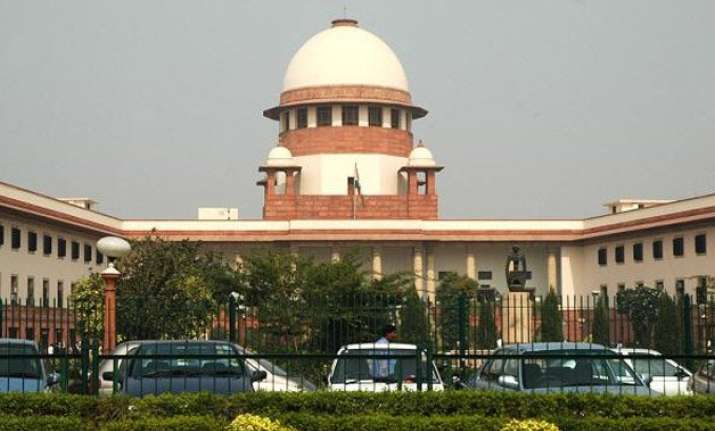 New Delhi: The Supreme Court today struck down the constitutional ammendment introducing National Judicial Appointment Commission (NJAC).
The apex court has upheld the existing collegium system for appointment of judges.
This is the third judgment of the supreme court on the mode of appointment of judges - the first being 1993 by which collegium system of appointment of judges was introduced, the other being in 1998 which reaffirmed the collegium system with some modifications.
The verdict on the challenge to the validity of both acts was reserved on July 15 after the five-judge bench heard arguments over 28 hearings over three months.
The hearing by the petition by the Supreme Court Advocate on Record Association and others that commenced on April 21 concluded on July 15.
The issue before the court as agitated by the petitioners is that NJAC is an infringement of the independence of judiciary as it dilutes the primacy of the chief justice of India in judicial appointment, as any two members of the commission could block any appointment by vetoing it.
This is contrary to 1993 and 1998 nine judges verdict which had said that CJI will have the primacy in the judicial appointment. The petitioners opposing NJAC voiced strong reservation on the presence of union law minister as one of the six members of the commission.
The verdict will also find the court addressing the question whether parliament could have enacted the NJAC Act without there being the supporting provision in the constitution - the 99th amendment of the constitution bringing in the provision of NJAC.
The petitioners and others had contended that constitutional amendment paving way for the NJAC Act, 2014, got affected only on December 31, 2014 after President Pranab Mukherjee gave his assent to it following more than two-third of the state assemblies ratifying it.
The court may also address the question at what point of the appointment process the independence of judiciary come into play. While petitioners contended that independence of judiciary starts with the process for the appointment of judges itself, but the government asserted that it was only post appointment.
The petitioners had also opposed the provision for two eminent people on the NJAC and veto power allowing any two NJAC members to block an appointment they opposed, but the government defended it, saying that it gave diversity and a say to people with non-judicial background in judges' appointment.
During the hearings, the bench had raised many questions as to how two eminent people with no judicial background could contribute in judges' appointment.