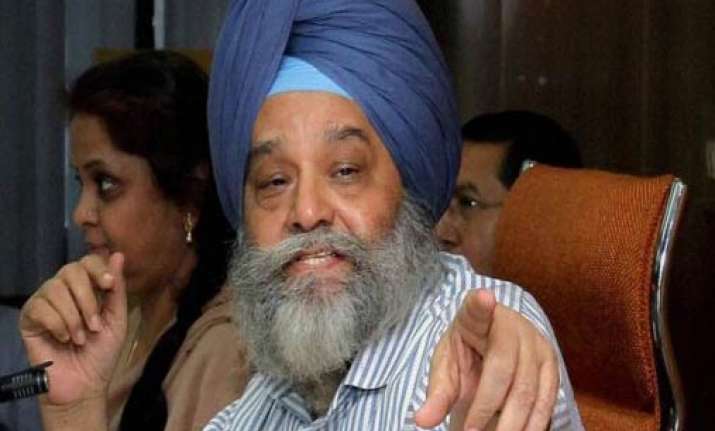 New Delhi, Feb 14 :  The Supreme Court today sought from the Centre evidence on alleged irregularities committed by former Prasar Bharati CEO B S Lalli in running the public broadcaster on the basis of which he was suspended last December.
A bench headed by Chief Justice S H Kapadia asked the government to file a statement of facts relating to Lalli's suspension within four weeks and asked the former public broadcaster chief to respond to it within next three weeks.
The bench passed the order on a Presidential reference to sack Lalli, a 1971-batch IAS officer of Uttar Pradesh cadre. Lalli urged the court to expeditiously hear the
reference in view of his retirement in December this year.
President Pratibha Patil had on December 21 last ordered Lalli's suspension.The allegations against him included the controversial decision to give a contract for broadcast of the Commonwealth Games to a UK-based firm SIS Live.
The presidential action came after the Prime Minister's Office (PMO) forwarded to Patil a letter by the Information and Broadcasting Ministry recommending that
63-year-old Lalli be suspended.
According to the Prasar Bharati Act, the Chairman or a Member of PB can only be removed by an order of the President on the ground of misbehaviour after the Supreme Court holds an inquiry following a reference to it.
The member (executive) is the Chief Executive of the public broadcaster. Pending inquiry, the CEO can be placed under suspension as per the provisions of the Act.
Prasar Bharati was formed in 1997 as a public service broadcaster. This is the first time that its CEO faces the prospect of being removed from the post.
Lalli, who assumed the CEO's post in December 2006, was indicted by the Central Vigilance Commission which accused him of breach of Parliamentary privilege, giving undue favours to some broadcast companies and financial mismanagement.
Reacting to the Presidential reference, Lalli had said that "a lot of intrigue and mischief" was going on within the organisation against him that was "abetted and encouraged"by powerful elements from outside.
He, however, hoped that the inquiry by the Supreme Court would get finalised quickly so that the "true picture is known to the public at large". PTI