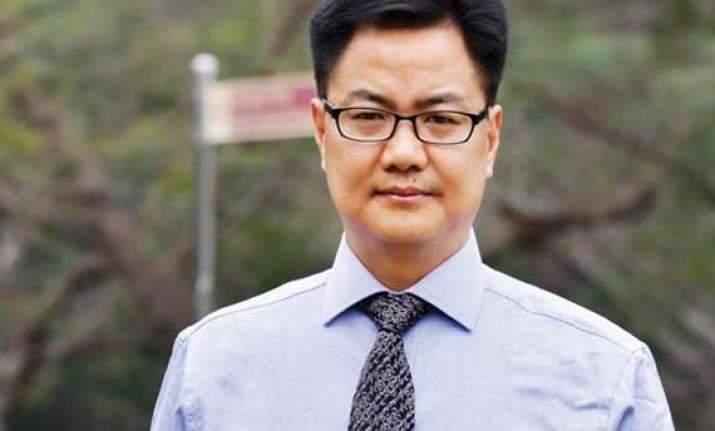 New Delhi: Minister of State for Home Affairs Kiren Rijiju Sunday assured "safe working environment" across the country for the people from the northeast.
Speaking at the 51st annual day function of Naga Students Union here, Rijiju said: "The home ministry would ensure safe working environment for northeast people all over the country."
"I have been a part of Naga Students Union, Delhi for long and it is a matter of pleasure that the union has been working for the students and people of the region in Delhi," he added.
Also present at the function was Bharatiya Janata Party's Delhi unit chief Satish Upadhyay, who said the party would take all necessary steps to create a comfortable environment in Delhi for northeasterners.
"People from the northeast have a special place in various services in Delhi but it is a matter of deep anguish that they are differentiated against," he said.
"Our party will work towards the assimilation of northeast people into the mainstream and we will make sure that they live in a congenial atmosphere," he added.