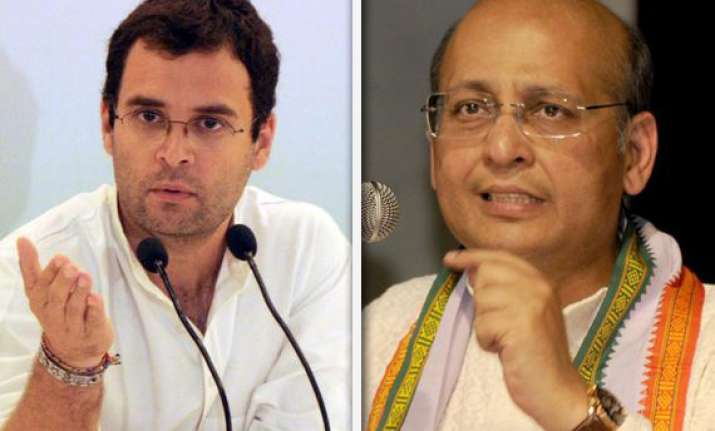 New Delhi, Feb 20: Rahul Gandhi, who was booked for alleged violation of the model code of conduct by UP authorities in Kanpur, has not committed any illegality and legitimate campaign is a fundamental part of free democratic right, Congress said tonight.

"There is no question of any illegality. Legitimate campaign is a fundamental part of free democratic right," Congress spokesman Abhishek Singhvi said reacting to the registration of an FIR against Rahul for allegedly breaching the time limit and the route for his road show set by election authorities.

Singhvi, a senior advocate who was consulted by Gandhi and his secretary Kanishka Singh, said "appropriate legal proceedings shall be taken in this regard." He said Gandhi's programme in Kanpur had been planned long ago.

Today morning, he said, Gandhi wrote to the authorities that he was conducting neither a procession nor a rally in Kanpur and he was only doing a 'Jan Sampark' programme.

"After that, a letter was sent today but there was no response from the authorities. Hence, Rahul Gandhi started his mass contact programme. Thereafter, it was not possible to change mid-stream," he said.

His remarks came after District Magistrate Hari Om said in Kanpur that an FIR has been filed against Gandhi and city Congress chief Mahesh Dikshit.

They were booked under Section 188 of IPC for violating prohibitory orders (Section 144) imposed in the city and under Sections 283 (danger or obstruction in public way) and 290 (public nuisance).