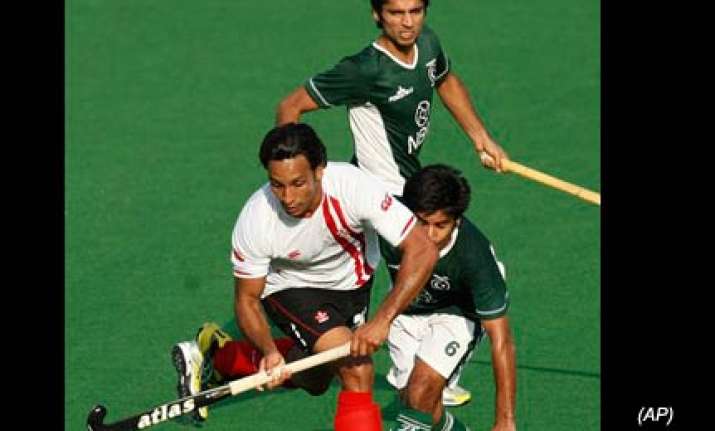 Pakistan registered their worst-ever performance in the hockey World Cup as a resilient Canada pushed the Asian team to last place in the megaevent with a golden goal victory in New Delhi on Thursday . Scott Tupper converted a penalty corner in the 83rd minute to hand the Pan American side a 3-2 win in the extra time and an 11th place finish in the 12-team tournament. 
This is the first time that Pakistan have finished in the last position in a World Cup. Their worst-ever performance before today was the 11th spot finish in the 1986 edition of the tournament in London. Canada, meanwhile, finished 11th for the third time after 1978 and 1990. 
Connor Grimes (12th minute), Mark Pearson (58th) and Tupper (83rd) contributed in Canada's cause with a goal each while Rehan Butt (4th) and Akhtar Ali (46th) sounded the board for Pakistan. The 11-12th classification match between Pakistan and Canada was fought keenly with both the sides finishing the regulation 70 minutes locked at 2-2. 
There was hardly any difference between the two sides and even the additional time of 15 minutes (7.30 min in each half) failed to decide the winner, which dragged the encounter into tie-break. PTI