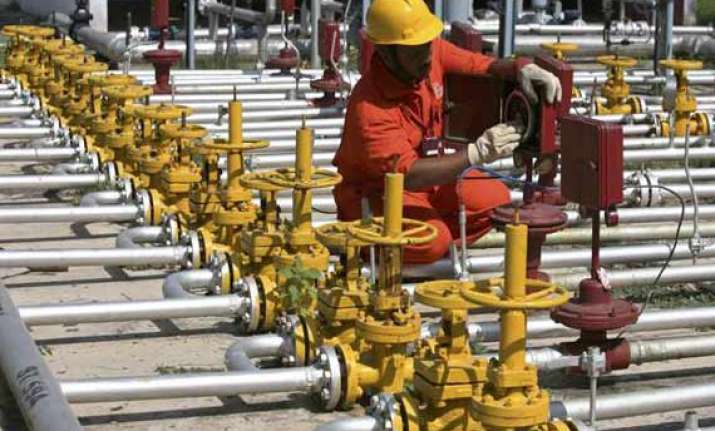 New Delhi: A high pressure, highly inflammable gas leak was today reported at a well state-owned ONGC was drilling at its prime Mumbai High oil and gas fields, off Mumbai coast.
Oil and Natural Gas Corp (ONGC) immediately activated safety procedures, shut down drilling operations and evacuated all non-essential staff.
"There was no blowout. It was just a gas leak. All operations are safe. There is no loss of life or property," a top source said. "There was no blowout, only some gas leaked unexpectedly during drilling."
ONGC was drilling a side track well from a platform called NF on the Mumbai High North field.
"A gas pool was not expected at shallow depth of 1000 to 1100 meters. But during drilling operations, some gas came out and we have taken all precautionary measures," he said.
Side track well is a secondary wellbore away from the original wellbore. This is done to bypass an unusable section of the original wellbore or explore a geologic feature nearby.
The source said drilling operations were stopped and experts called in to control the gas flow.
"All non-essential people have been evacuated," he said, adding there were 82 personnel at the drilling site, of which 40 have been evacuated.
Fire fighting equipment have been moved to the location and Navy, Coast Guard as well as helicopter company Pawan Hans are assisting in rescue operations.
An ONGC spokesman in Mumbai said a well named NS in the Bombay High's north section was being serviced by ONGC's own rig called "Sagar Uday" when a leakage of gas from the well was detected.
Immediately, all the safety precautions were initiated and 42 non-essential staff members were evacuated from the rig, he said.
The spokesman said the task of identifying the source of the leak is on and after that it will be plugged. He declined to speculate how long the operation will take.
A crisis management team from the company is at the spot.
One ship each of Indian Navy and Indian Coast Guard are moving towards the ONGC platform that caught fire in case the situation deteriorates.
Also, two helicopters have been kept on standby, Navy sources said.