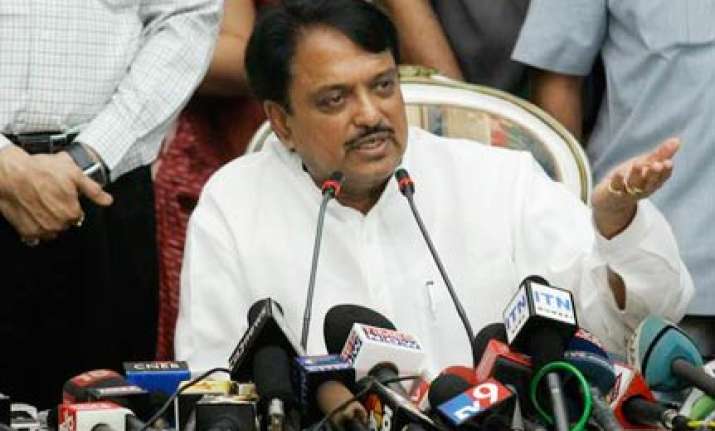 Latur, Oct 16: Union minister for heavy industries Vilasrao Deshmukh today said he saw nothing wrong in Maharashtra Congress ministers donating money for party chief Sonia Gandhi's public rally near Nagpur.
"Workers and leaders of every political party donate money to their parties for organising programmes and campaigns and there is nothing wrong in it," he told reporters here.
Maharashtra Congress is alleged to have collected funds from its Ministers for Sonia Gandhi's rally at Sewagram, 80 km from Nagpur, yesterday.
When asked about the issue, Deshmukh said," Media has made a mountain out of a mole."
The controversy arose when news channels on Thursday aired a footage showing Thakre discussing with former minister Satish Chaturvedi about fund collection from Congress Ministers, including Chief Minister Ashok Chavan, for the rally.
To a query, he said the arrangements made for the rally were excellent and MPCC chief Manikrao Thakre should be credited for it.
Refuting the charges of masterminding the plot against Thakre, Deshmukh said,"Most of the time I am in New Delhi and came to know about the allegations from media." PTI