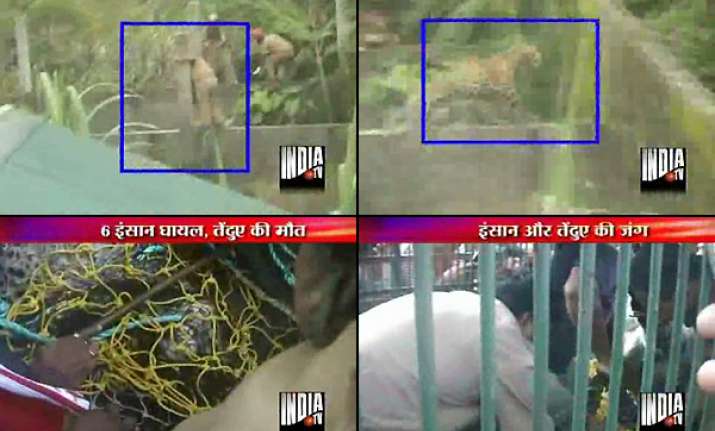 Jalpaiguri, North Bengal, Jul 20 : A leopard, which strayed out of the nearby jungles, injured five villagers in Jalpaiguri district  on Tuesday before it was killed by two Forest rangers.

The leopard entered Nimbu village in Bhaktinagar area and attacked villagers, injuring five of them. Those injured included two policemen and three wildlife  rangers.

The animal was attacked by two forest rangers with a khanjar (short sword) and by the time it was taken to the hospital, the leopard succumbed to injuries.

The leopard (Panthera pardus) first pounced on a forest guard at Prakash Nagar village near Salugara on the outskirts of Siliguri.