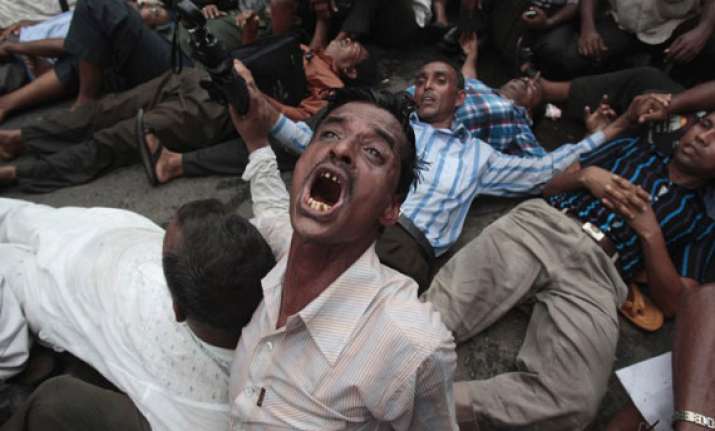 Bhubaneswar, Feb 23:  At least 40 people were injured in a clash between non-government teachers and the police near the Odisha assembly here Friday, an officer said.
Police used water cannons, followed by a baton charge, to disperse the teachers after some of them broke barricades and attacked police personnel, pelting stones on them, Deputy Commissioner of Police Nitinjeet Singh told IANS.
"At least 20 policemen sustained injuries. The number of protesters injured would also be about 20," he said.
About 5,000 teachers, including women, have been protesting in Bhubaneswar demanding salary at par with government teachers.
Although they had staged demonstrations several times in the past, the government has yet to decide on the matter.
Police said the protestors attacked the police first and broke the barricade put up near the assembly.
A leader of the teachers, however, claimed that police used force with no provocation.
Odisha has hundreds of private schools and colleges. The teachers at these private institutions are often paid a meagre amount as salary by the private management committees that run these institutes.