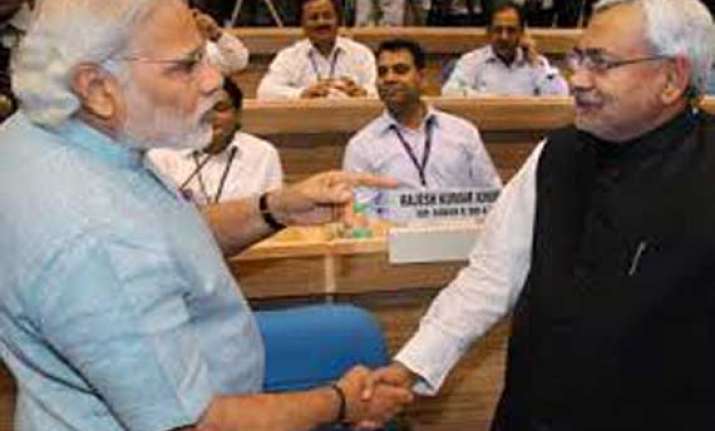 Patna: Former Bihar Chief Minister Nitish Kumar today extended his greetings to the government led by his bete-noire Narendra Modi which will take charge this evening and said he has "great expectations" from it, including granting of special category status to his state.  
"I have greeted the new government under Narendra Modi. I once again congratulate the new government that will take charge in the evening," Kumar, who would not be present at the oath taking ceremony, told reporters.  
The two leaders had not missed any opportunity to attack each other since last year and Modi's elevation in the BJP had prompted Kumar to pull JD(U) out of NDA in June last year after being part of the alliance for 17 years.
Kumar's successor Chief Minister Jitan Ram Manjhi is going to Delhi to participate in the oath taking ceremony.  
JD(U) representative would also be there on the occasion, Kumar told mediapersons after the swearing-in of members of Legislative Council here.