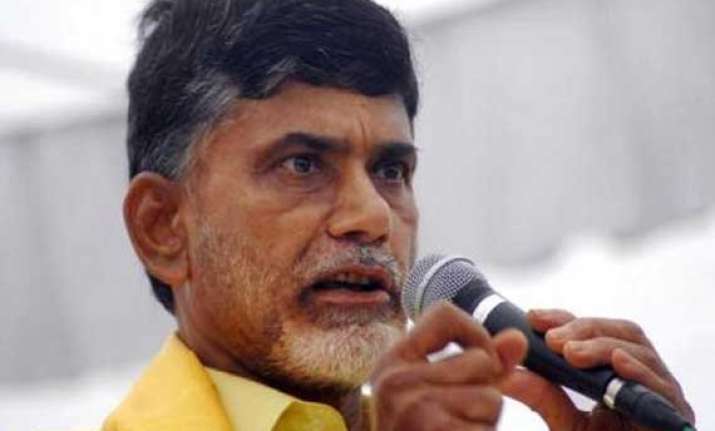 Hyderabad: Andhra Pradesh Chief Minister N Chandrababu Naidu, once the poster boy of IT promotion in the country, is now seeking to leverage modern communication technology through "crowd sourcing" to provide relief to the victims of cyclonic storm 'Hudhud' that struck coastal Andhra today.
The Chief Minister said that people can provide information on the cyclone damages by downloading an App and send pictures and videos through it.
"We are trying to use technology to the maximum possible extent. We have obtained satellite images and we asked NRSA to do mapping. The NRSA data would be synchronised with crowd sourcing in the form of people giving information on crop damages etc. If you download the App and update, we will automatically get information," he said.
He appealed to the people today to bring the details of the nature's fury to the notice of the government through photos and videos.
The uploading of photos and videos would help in rescue and relief teams reaching the places affected by the cyclone, he told reporters here.
The photos and videos be sent to the web link http://bhuvan-ftp.nrsc.gov.in (username:hudhud123, password:hudhud123), he said, adding, the government would recognise the services of those who send the photos and videos.
The file name of the uploaded photo or video should contain the name of the area and time, Naidu said.
Noting that communication systems have collapsed in the affected places like Visakhapatnam, the Chief Minister said telecom service providers have been asked to try and restore the services at the earliest.