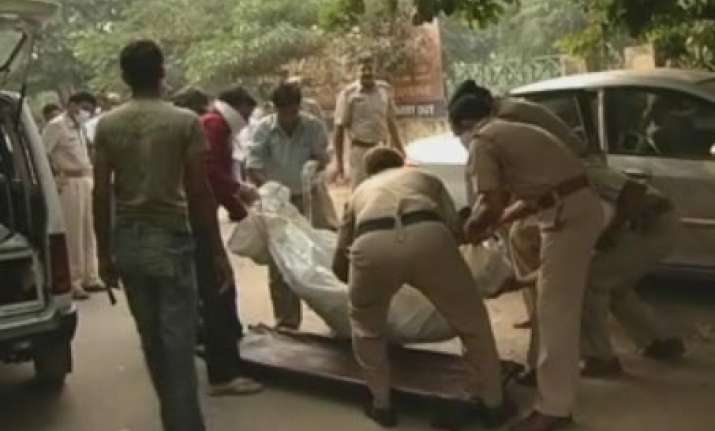 Amit Bharadwaj, a businessman having a courier franchise in Gurgaon, had been missing for the last four days. His body was found inside his Honda City Car in Sushant Lok on Sunday morning. The body was in a decomposed state, police said
Amit hd left for his office from hsi home in Sanjay gram on Nov 11 morning and since then he had been missing. The last he talked was on Nov 11 evening with his wife over phone. He had then said he was returning in five minutes, says Amit's brother Manoj. . Since then his phone was sitched off. 
Amit's body was found on the back seat of his car on Sunday. It seems he had been murdered with a hard object on the back of his head, said Devender Kumar, SHO Civil Lines police station . The body has been sent for post mortem.
The most intriguing part of this case was that rose petals were found inside the car indicating the involvement of a woman in the murder, police suspects.  
Police believes this is a case of abduction. His phone calls are being checked.