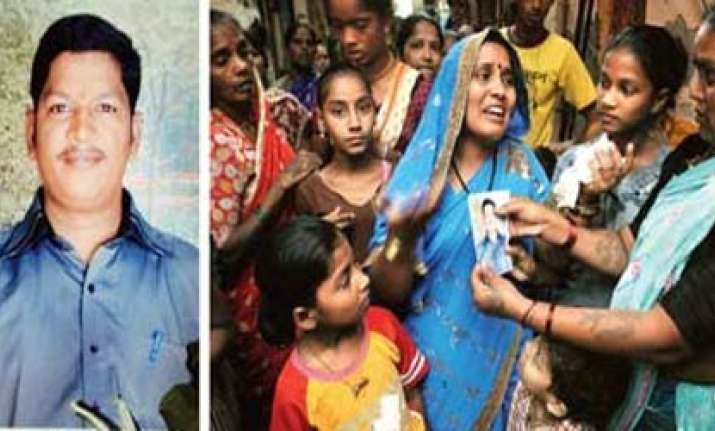 Mumbai, April 2 : A 32-year-old psychiatrict patient Pandu Chauhan  hanged himself in the psychiatric ward of Mumbai's JJ Hospital on Friday morning after he learnt that he would not be allowed to watch the World Cup final, reports Mumbai Mirror.

Admitted to the hospital for schizophrenia,  Pandu Chauhan was adamant about meeting Team India and catching the final. He reportedly hanged himself in the presence of at least 30 people, including his brother-in-law.At 4 am on Friday, a ward boy spotted Pandu Chauhan hanging by an iron grill – with his lungi wrapped around his neck – in a corner of the psychiatric ward.

Dr T P Lahane, Dean of the Hospital, said, "We are shocked. All the patients are on suicide watch, so we never keep any material around which patients can use to attempt suicide.In fact, patients' relatives have been given strict orders that they should not carry any such object which can be a potential suicide tool."
Doctors said that in Pandu's case, the accompanying relative had given him a lungi, which he used to hang himself.

A resident of Colaba, Pandu was brought to the hospital on Thursday morning. Upset with his family members for denying him the opportunity to watch the final between  India and Sri Lanka, Pandu – a schizophrenic who was undergoing treatment at the hospital's OPD department for the last four months – was kicking and screaming when he was brought in, say witnesses.|

The day he was admitted, Pandu was heard shouting, "I want to meet the Indian Cricket team. He also wanted a TV in the ward," said Ganesh Rathod, Pandu's brother-in-law.

"We were worried about his well-being and had no option but to bring him here," he said. "When the incident took place I was in the ward, but sleeping because I was up all night taking care of him.

I was not aware how and when Pandu hanged himself," said a devastated Rathod. "It was only when a ward boy screamed, that I rushed to the corridor and found Pandu hanging."

Pandu's family is regretting the decision to get him admitted to the hospital, especially since he was so passionate about watching the match. A fishmonger by profession, Pandu is survived by his wife and three children.

Seeta, his inconsolable widow said, "My husband was at home during the semi-final which he watched on TV. He was so happy.

We should have allowed him to watch the match the way he wanted." However, given his past record – he had gone missing earlier – the family decided to get him admitted.

Reiterating the need to keep such patients in prison-like surveillance, Dr Lahane said, "This is done for their safety. I have warned our staff to keep a close watch on the other patients and will depute additional ward boys if required."

There are around 20 patients under treatment at JJ hospital's psychiatric ward. Friday's incident has prompted the hospital authorities to seriously consider putting up a projector in the ward so that interested patients can watch the match.