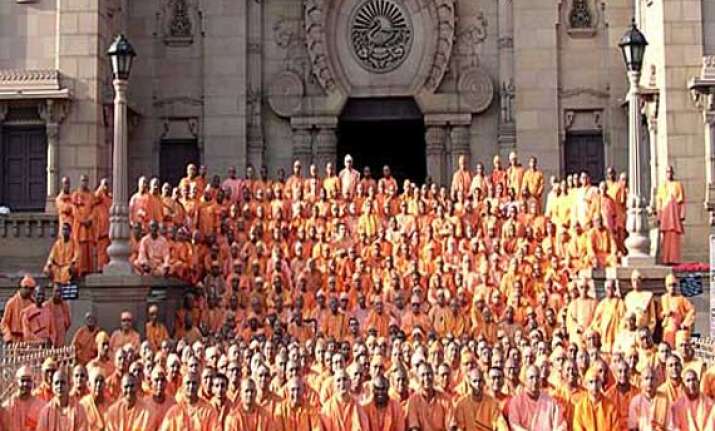 Belur, WB: Almost all of them have voter identity cards but hundreds of monks of the Ramakrishna Math and Ramakrishna Mission have never voted. 
"There is no official instruction on this but we never vote as we do not take part in politics or express our political opinion in public," said a senior monk of the monastic order founded in 1897 by Swami Vivekananda. 
He told PTI that voting means taking sides of a particular political party or candidate which will take them beyond the spiritual path.
"Swamiji gave us instructions that we should focus on spiritual activities and do humanitarian activities for the uplift of society," the monk said.
Headquartered in Belurmath, few km away from Kolkata, the Ramakrishna Math and Ramakrishna Mission have around 1500 'Brahmacharis' and 'Sanyasis' living an ascetic life based on the Vedanta philosophy.
The Math and the Mission together have 178 branch centres all over India and in different parts of the world.