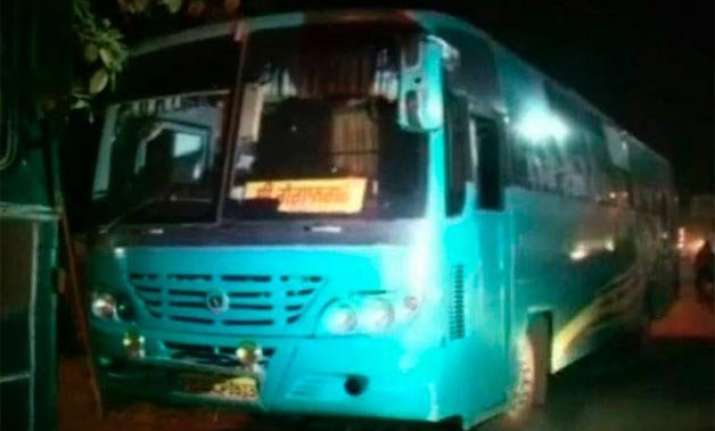 Moga:  The father of the teenaged girl, who was killed after being molested and thrown off a moving bus owned by Punjab's ruling Badal family, on Saturday claimed threat to his life and that of his family and sought security cover.
"We, including my son, should be given security cover because we are feeling threatened.
A written assurance should be given undertaking responsibility in the event of any harm to any of our family members," victim's father said here.
Also Read: Moga Molestation: Punjab minister kicks up row, terms victim's death 'God's will'
Victim's father also sought registration of case against Deputy CM Sukhbir Badal and cancellation of bus permits of Orbit Aviation, in which the alleged molestation took place.
"These buses should not be allowed to ply. An inquiry should be initiated against bus owners," he further said.
The relatives of the girl had refused to perform her last rites yesterday and demanded action against the owners of the vehicle.
All attempts by the state authorities to persuade the bereaved family yesterday to cremate her proved futile after they rejected a compensation of Rs 20 lakh, a government job for the victim's mother, her free treatment and holding trial of the case in a fast track court.
The family was insisting that the owners of the bus, Orbit Aviation, be booked in connection with the offence along with the cancellation of its road permits.
"I want justice. I want justice for my daughter. FIR should be registered against those whom the bus belonged to," victim's father had told media here yesterday.
When he was asked whether he wanted registration of FIR against Sukhbir Badal, he had said, "FIR can be lodged against him (Sukhbir) after all he is a human being." "Is there nobody in the world who can lodge FIR against him (Sukhbir)," he had questioned yesterday.