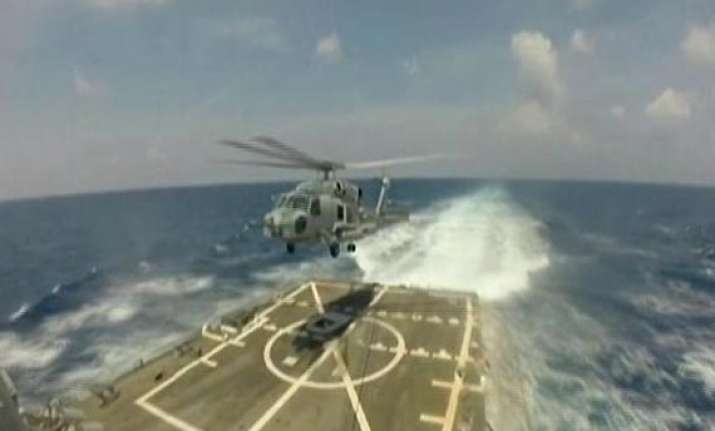 New Delhi: Search operations for the Malaysian jetliner, which mysteriously disappeared last Friday, moved closer to the Chennai coast with India today readying to deploy its assets in the Bay of Bengal following a fresh request from Kuala Lumpur.  
Acceding to Malaysia's request, India has expanded its search to scour an expanse of more than 9,000 square kilometres in the Bay of Bengal, about 300 km from the Chennai coast, officials said.
Conflicting reports further compounding the mystery of the missing Flight MH370 ferrying 239 people continued to surface today with one report suggesting that the plane turned back after it lost radar contact and flew over Malaysia.  
Another report quoting an unnamed US official said investigators were probing whether it was an act of piracy with the possibility of someone diverting the aircraft.  
As joint search operations by 13 countries including India intensified, aviation experts reasoned that the Boeing 777-200 could not have flown undetected over such a long distance.
Widening its search in the Indian Ocean, Malaysia today sought radar data from its neighbours and India.  
The request from Malaysia came a day after India joined the massive search operations by deploying six aircraft including its latest special surveillance P-8I plane and three helicopters under 'Operation Searchlight'.
India's navy, air force and coast guard are searching for the MH370 flight in the south Andaman Sea following the request.