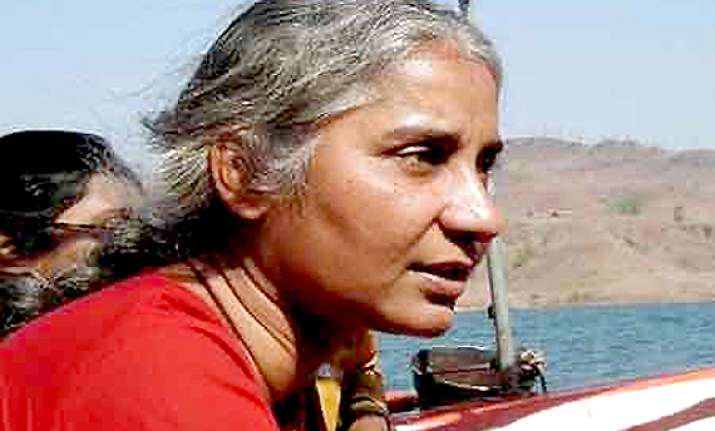 Ahmedabad, Jun 18: Narmada Bachao Andolan (NBA) leader and social activist Medha Patkar today moved a court here demanding further investigation by the SIT in a case of assault on her at Sabarmati Ashram in 2002.
Alleging biased investigation by Gujarat police she has filed an application under the provisions of section 173(8) of CrPC in the court of Metropolitan Magistrate, praying further investigation.
During a public meeting at Sabarmati Gandhi Ashram on March 7, 2002 convened to condemn 2002 riots, a mob of BJP youth wing workers protesting the presence of Patkar allegedly attacked the gathering, during which, apart from Patkar some leading social activists from Gujarat and members of media were also injured.
A complaint was registered at Sabarmati Police Station and charge sheet was filed in the same year. Today, while court was to examine the complainant, an application was filed on her behalf for further investigation.
"After examining the charge sheet we have found lacunae and faults in the investigation carried out by police and hence we have asked for further investigation by SIT," said advocate Govind Parmar who appeared on her behalf.
"Police has not added charges of conspiracy in the FIR inspite of fact that the attackers had warned that if the meeting will be held in Gujarat Vidyapeeth they will attack.  The venue of the meeting was later transferred to Gandhi ashram," the application said.
Alleging that police intentionally carried out a poor investigation to save the real culprits, the application further says that police has not even recorded statements of Mallika Sarabhai and other organisers of the said meeting.
Metropolitan Magistrate A S Nayak has directed Patkar to provide copies of her application to all the accused on July 7, the date of next hearing.
Those accused in the case are former BJP city mayor Amit Shah, BJP youth wing leader Amit Thakar and other party workers.