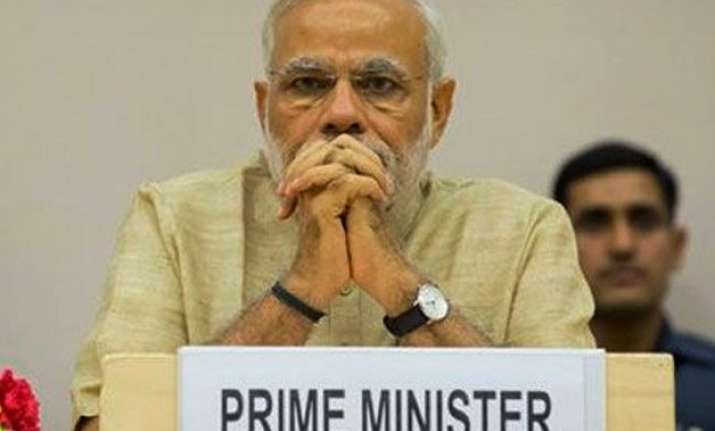 PM Narendra Modi govt to host 'Buddha Poornima Diwas' on May 4
PM Narendra Modi's government will host an international Buddhist function on the occasion of 'Buddha Poornima' today where a special prayer will be offered to express solidarity with the people of quake-hit Nepal.
Jharkhand's opposition calls statewide bandh against land bill on May 4
Opposition parties led by Jharkhand Vikas Morcha (Prajatantrik) chief Babulal Marandi have called a state-wide bandh against Center's Land Acquisition Bill today.
Maharashtra BJP's State Executive Meeting from May 4
BJP will hold its three-day long state executive meeting in Kolhapur from today where about 1,000 delegates are expected to attend the meet.
200 AAP members to resign today
Nearly 200 members of the Aam Aadmi Party's Maharashtra unit, who were connected with expelled member Yogendra Yadav's Swaraj Samad movement, have decided to tender mass resignations on May 4.
Moga molestation: Punjab HC take suo motu cognizance, hearing today
Punjab High Court has taken suo moto cognizance of the incident in Moga in which a 13 year old girl died after being molested and thrown off a moving bus.
Sukhbir Badal's company to pay Rs.24 lakh to Moga victim
Deputy Chief Minister Sukhbir Singh Badal's Orbit Aviation transport company will pay the Rs.24 lakh compensation announced by the state government to the family of the 13-year-old girl who was molested and thrown out of a moving bus near Moga town.
AAP calls for Moga 'bandh' on Monday
AAP calls for a Moga 'bandh' today, seeking justice for the death of a 13-year-old girl who was molested and thrown out of a moving bus.
Salman Khan Blackbuck poaching case
Salman Khan will again appear before the court to plead his innocence.