Follow us on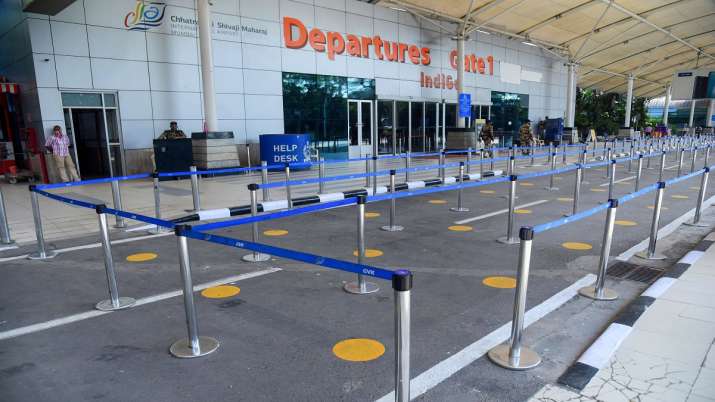 The Maharashtra government on Thursday revised its Covid-19 guidelines for domestic and international passengers arriving in the state amid the Omicron variant. The Union Health Ministry announced earlier that two cases of the new variant were reported in Karnataka. The Health Ministry also added that the 'Omicron' variant can be five times more infectious than the other known variants of the novel coronavirus. The new COVID-19 variant was first reported to the World Health Organisation (WHO) from South Africa on November 25. As per the WHO, the first known confirmed B.1.1.529 infection was from a specimen collected on November 9 this year.
The Maharashtra government further stated that 861 international passengers so far have been tested with RT-PCR and 3 of them have been found positive. Samples of all three have been sent for genomic sequencing. The state Public Health Department added that field surveillance of all international passengers who have arrived since 1st November is underway. "A total of 28 samples from both airport and field surveillance have been sent for genome sequencing, and out of the 28 individuals tested, 25 are international travelers and 3 are their close contacts."
Here are the revised guidelines for both domestic and international passengers entering Maharashtra:
According to newly revised guidelines, all domestic passengers will either have to be fully vaccinated or should compulsorily carry RT-PCR Test negative report within 72 hours before boarding, said Brihanmumbai Municipal Corporation on Thursday. 
Passengers arriving in the state from 'at-risk' countries must undergo an RT-PCR test upon arrival, and should undergo a 7-day quarantine. A second RT-PCR test will be taken on the seventh day. If the second test comes out positive, the passenger will be shifted to a Covid treatment facility. If the test is negative, the individual will have to undergo further 7 days of home quarantine, read the statement issued by the state government.
A 7-day institutional quarantine for travelers arriving in the state from 'at-risk' countries is mandatory, said the state government, adding that RT-PCR tests on the second, fourth, and seventh day of the arrival for the passengers will be taken. 
Also Read | Omicron in India: Rules for international passengers | Top points