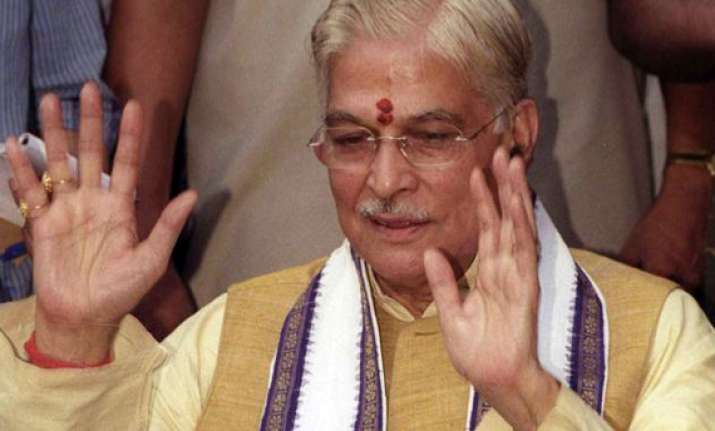 New Delhi, Apr 8: Murli Manohar Joshi, the chairman of the outgoing Public Accounts Committee, is among the 15 Lok Sabha members elected to the prestigious Parliamentary panel for its next term.
Among the fresh faces in the new PAC, which will begin its one-year term from May 1, are former Union minister Shashi Tharoor and T K S Elangovan (DMK).
While 10 members of the outgoing committee continue to be part of the new panel, Jagdambika Pal, K Sudhakaran, K Samba Siva Rao - all Congress, Rewati Raman Singh (SP) and Adhi Shankar (DMK) are not part of it.
They have made way for Tharoor, Ashok Tanwar and Sarvey Sathyanaranan - all Congress, Elangovan (DMK) and Dharmendra Yadav (SP).
An election was averted as 15 nominations were received for as many vacancies in the Lok Sabha.  A similar exercise for seven Rajya Sabha seats is expected later this month.