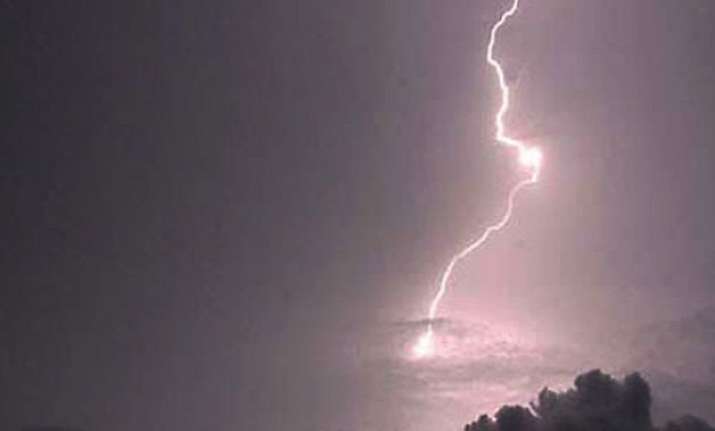 Lucknow: Eight people were killed in Uttar Pradesh as lightning struck them, officials said Friday.
Heavy rainfall accompanied by lightning lashed many parts of eastern Uttar Pradesh following which villagers in Balrampur and Bahraich districts were killed late Thursday.
Bitti, 24, Banni, 45, were killed in Bahubaliya village of Bahraich while a youth, Indresh, was struck by lightning and killed instantly on his agriculture field.
The remaining five were killed in Basti and Gorakhpur divisions, home department officials told IANS and added that their identification and other details were awaited.
Hailstorm and rains lashed many other parts of the state late Thursday night. The state capital recorded 23.2 mm rain fall in over two hours.