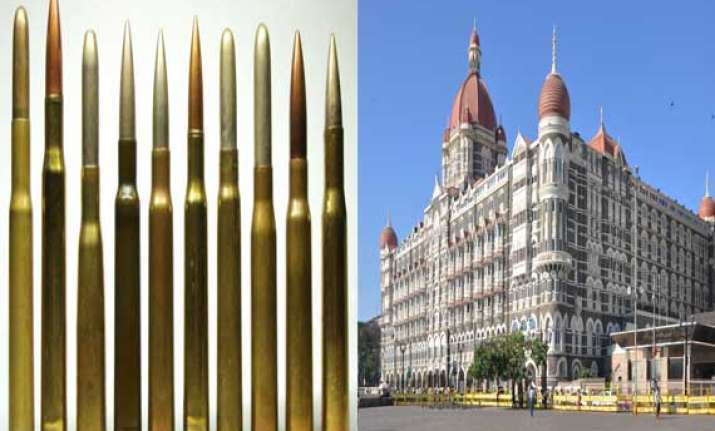 Mumbai: Sixteen live cartridges were today found in a lane near the Taj Mahal Hotel in south Mumbai.  
The bullets, belonging to a licensed 0.32 bore revolver, were found this afternoon by a patrolling team inside a hole in the lane used for public parking, Additional Police Commissioner (South) Krishna Prakash said.  
However, the pedestrians claimed a woman spotted the shells and alerted the police.
Colaba Police has seized the bullets and further investigations are on.
"It appears that somebody, who possesses a licensed revolver, must have misplaced the bullets or a thief must have hidden them," said another police official, probing the case.