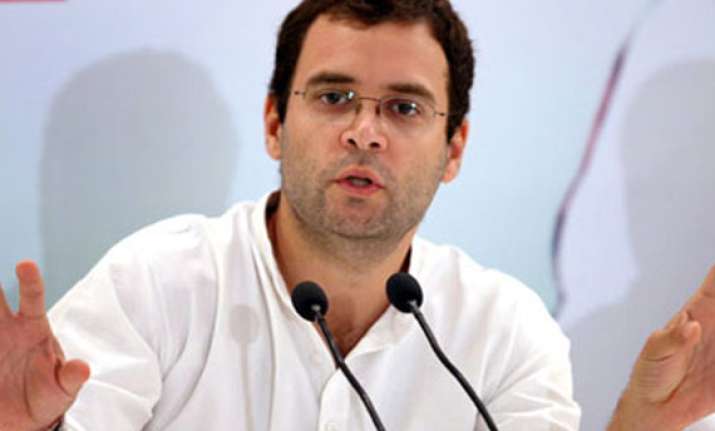 Gorakhpur Jan 7: Taking on BJP over the induction of tainted former BSP minister Babu Singh Kushwaha, AICC general secretary Rahul Gandhi on Saturday claimed he wanted to join Congress after being sacked by Chief Minister Mayawati but the party closed the doors on him.

Addressing election meetings in this eastern Uttar Pradesh district, Rahul Gandhi also said the BJP has inducted a person who is part of the "corruption race" in the State just days after their campaign against graft.

Rahul Gandhi said the Congress clearly told  Kushawa, who is under CBI investigation in connection with the National Rural Health Mission (NRHM) scam, that the party will not take any tainted politician but BJP gladly took him.

"The Youth Congress exposed him (Mr. Kushwaha) and his corrupt practices through an RTI (application). He approached Congress and pleaded to take him in the party and save him. But, we refused and said, we would not save you. You will be sent to jail," Rahul Gandhi said.

BJP has come under attack including from sections of the party over the induction of  Kushwaha after he was raided by the CBI in connection with the NRHM scam.