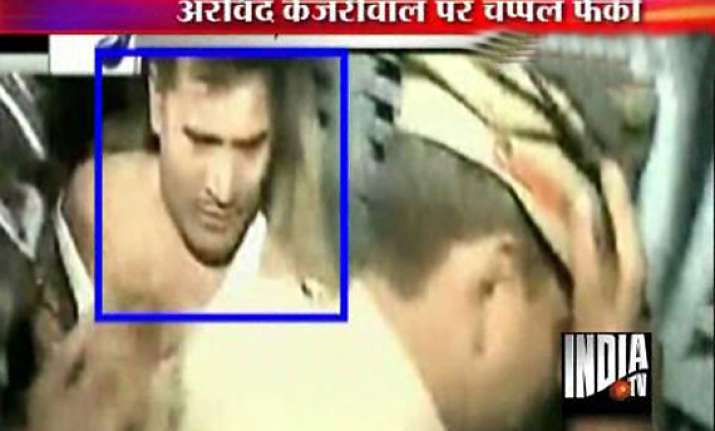 Lucknow, Oct 18: Team Anna member Arvind Kejriwal was today attacked by a youth with a slipper while he was going to attend a programme here as part of their anti-graft campaign, nearly a week after the assault on another colleague Prashant Bhushan.

The youth identified as Jitendra Pathak of Jalaun district hurled the chappal at Kejriwal when he was about to reach the dais at Jhulelal park.

He was later caught by volunteers and detained by the police.

Team Anna core committee member Sanjay Singh told reporters that the youth threw a 'chappal' on Kejriwal, who had "pardoned him".

The youth accused Kejriwal of misleading people on the issue of corruption. He claimed that he was not associated with any party.

On October 12, Bhushan was attacked by members of a right-wing group in his Supreme Court Chambers allegedly over his remarks advocating plebiscite in Kashmir.

Condemning the attack on Kejriwal, Team Anna Kiran Bedi said vested interests against their anti-graft campaign were behind the incident.