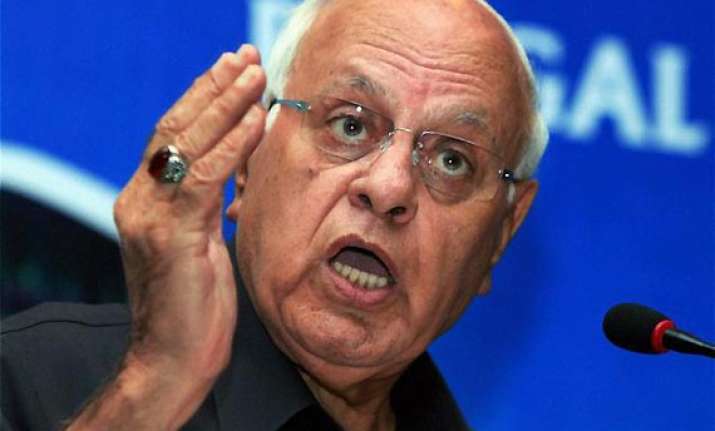 Jammu: Union Minister and National Conference patron Dr Farooq Abdullah today denied a newspaper report quoting him of having said that Kahmiris were "mahachor" (big thieves) as far as power theft is concerned.
Speaking to reporters here, Farooq Abdullah clarified that  "two days ago while speaking on power situation, I had spoken about power pilferage, but I didn't say anything like 'We Kashmiris are Mahachors'. Of course, the biggest power operations loss is in Jammu and Kashmir. I have been saying this all the time."
Abdullah said, "since the elections are near, a newspaper tried to create misunderstanding in the minds of the people by publishing this."
On PDP leader Mehbooba Mufti's demand for apology, Abdullah said, it was Madam Mufti who should apologize for spreading lies.