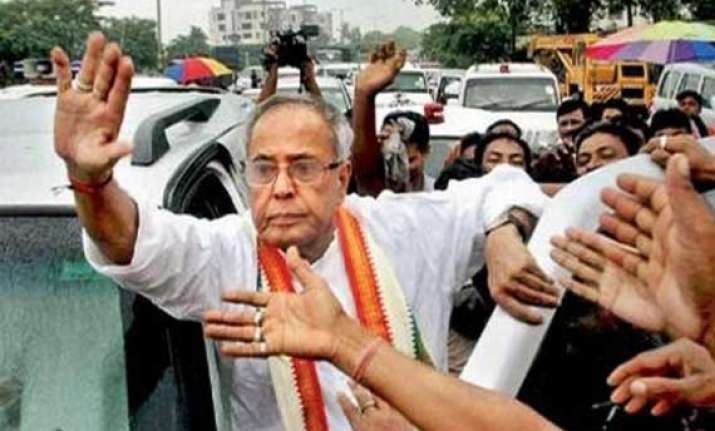 Canchipur, Manipur:  Asserting that societies flourish only in an "atmosphere free from violence", President Pranab Mukherjee Tuesday asked the youth from Manipur to "join hands" with the rest of India in "forging the future of the nation".
Speaking at the 14th convocation of Manipur University here, Mukherjee said India was proud of the achievements of the young men and women of Manipur.
However, people should realise that peace was important for development, he said.
"Economy and society can flourish only in an atmosphere free from violence. No problem is ever resolved by violence which only aggravates the pain and the hurt on every side," Mukherjee said in his address.
He called upon the youth to "join hands with the youth of the rest of the country in forging the future of our nation".
Emphasizing that India was moving forward in every field - be it business, industry, trade, education or culture, thanks to the ideas and energy of the young population - Mukherjee said the emerging India offered "enormous opportunities for the youth of Manipur".
"Let the dark days of violence and conflict be left behind. Let a new dawn emerge. Let us move ahead with faith in our collective future," Mukherjee appealed.
He assured that the central and state governments were "determined and duty bound" to ensure that "every Manipuri lives with dignity and has equal rights and opportunities".