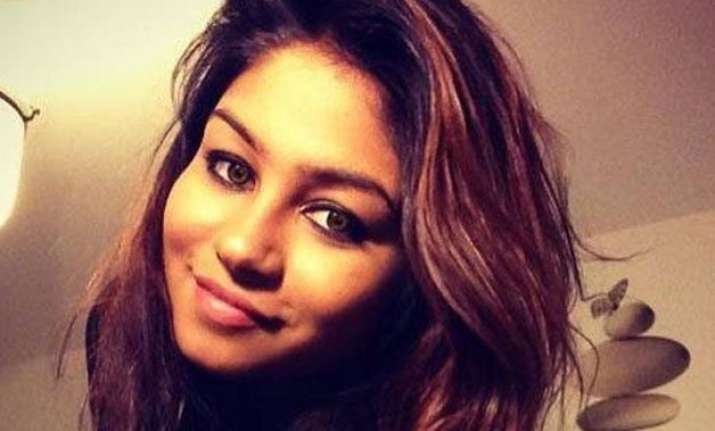 New Delhi: Vidhie Mukerjea, Indrani's daughter from her marriage with Sanjeev Khanna, has presented other side of Indrani Mukerjea by terming her a loving mother.
Speaking  to a news channel, Vidhie, said that allegations against her mother and father in Sheena Bora murder case came as a huge shock to her.
Vidhie said she had met Sheena couple of times and she was introduced to her as aunt.
"She was nice and lively and was always good to me," she said, adding that when she asked about Sheena from Indrani, her mother said that Sheena is studying in L.A and she did not want to keep in touch with any member of family.
On her relationship with Indrani, Vidhie said, "I was very close to my mother. She was a loving mother. As I was very close to her, I thought she would tell me about all this."
When asked about her relationship with her biological father, Sanjeev Khanna, she said, "I don't want to keep any contact with Sanjeev Khanna even if he is my biological father. For me, Peter will always remain as my only father."
She also said that it was weird for her to see Sheena addressing Upendra Kumar Bora and Durga Rani Bora (parents of Indrani and her grandparents) as Papa and Mummy.
Vidhie further said that the relationship between Rahul (Peter's son from his former wife) and Sheena surely had disturbed Indrani as it would have been a very weird relationship.
The high-profile case came to limelight after Indrani's driver, Shyam Rai, claimed before police that Indrani and Khanna had strangulated Sheena in the car after giving her a spiked drink in a hotel room in Mumbai.
On other hand, Indrani's ex-husband Sanjeev Khanna is believed to have told the Mumbai police in Kolkata that he was in the car in which Sheena was allegedly strangulated but claims to have had no role in the crime.
The case dates back to 2012 when Raigad police had found the remains of Indrani's sister Sheena Bora, following which a murder case was registered against unidentified persons.