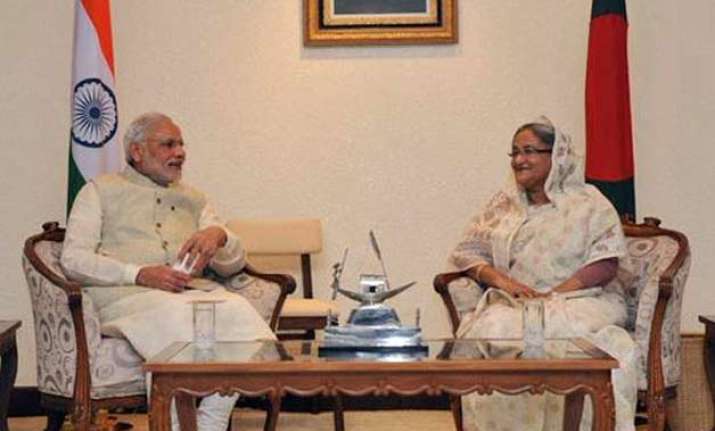 New Delhi: None of the 14,215 people who live in the 51 Bangladeshi enclaves in India, want to stay in Bangladesh.
On the contrary, 979 people, mostly Hindus,  out of the 37,369 people living in the 11 Indian enclaves located inside Bangladesh, are willing to go to India.
This was revealed during a joint survey conducted in the enclaves from July 6 to 16, as well as information on enclave dwellers, land area and dwellers' choice of nationality, reports Daily Star, a Bangladesh daily.
Habibur Rahman, the deputy commissioner of Lalmonirhat (Bangladesh) led a five-member delegation at a meeting with the Indian counterparts on July 20 at Changrabandha border in Cooch Behar district, India.
The meeting was called to finalize the nationality of the enclave dwellers based on their choice of citizenship.
Both countries had signed a protocol last month during Prime Minister Narendra Modi's visit to Bangladesh, during which the Land Boundary Agreement was ratified.
Of the 979 persons who have opted to live in India, two-thirds are Hindus and the rest Muslims, Habibur Rahman told the Daily Star.
The enclave dwellers have to travel to India between August 1 and Nov 30, once both the countries begin exchanging the enclaves from July 31 midnight.
Both countries have imposed a ban on sale and purchase of land in the enclaves till July 31 midnight.
Meanwhile, a top delegation of Border Guards Bangladesh led by BGB Director general Maj Gen Aziz Ahmed will come to Delhi on Aug 2 for talks with BSF to ensure safe passage of enclave dwellers and exchange of data of jointy survey.