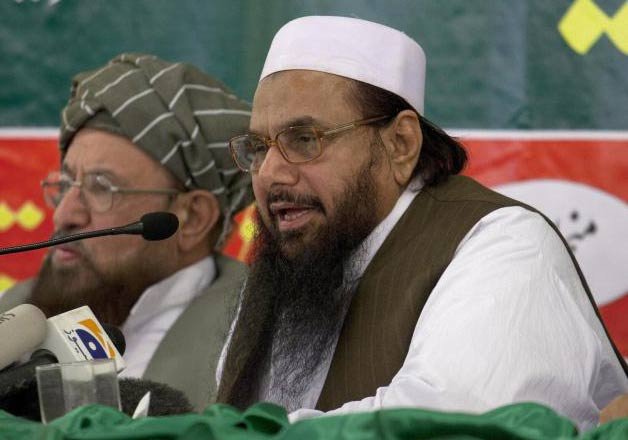 New Delhi: After Pakistan on Wednesday ruled out the possibility of banning Jamaat-ud Dawah led by Mumbai attack mastermind Hafiz Saeed, an unsurprised Indian security establishment said it would not work out well for Islamic nation as India will have upper hand on various international forums.
Pakistan yesterday announced that it has not found any evidence linking JuD with terrorism. The latest declaration by neighbouring country will only give India another diplomatic handle to embarrass Islamabad globally.
According to various reports,  JuD is on the list of entities facing sanctions under the United Nations Security Council (UNSC) resolution No. 1267 as an organization associated with al-Qaida, not banning it will automatically put Pakistan in the "non-compliance" category.
JuD is listed as a terror outfit by the UN and its chief Hafiz Saeed has a USD 10 million US government bounty against him, but Jamaat-ud-Dawa operates freely across Pakistan. UNSC put JuD as an alias of LeT under sanction in 2008.
The UN Security Council's Al-Qaeda and Taliban Sanctions Committee has listed underworld don Dawood Ibrahim, Hafiz Saeed and Mumbai terror attack key conspirator Lakhvi and imposed sanctions on them.
The committee, established pursuant to UN Security Council resolution 1267 (1999), is a Security Council subsidiary organ that oversees the implementation by member- states of the three sanctions measures -- assets freeze, travel ban, and arms embargo -- imposed against targeted individuals and entities associated with Al-Qaeda, as designated by the Committee in its sanctions list. And failing to do that will bring Pakistan diplomatic embarrassment.
India has been successful in bringing Pakistan under the monitoring of the Asia Pacific Group to enforce UN sanctions against Hafiz Saeed, Dawood Ibrahim and Lakhvi despite strong opposition from China.
In January this year, reports said that Pakistan banned Jamaat-ud-Dawah and the dreaded Haqqani Network along with other terror outfits and slapped foreign travel restrictions.
On Tuesday, Minister for States and Frontier Region retired Gen Abdul Qadir Baloch said the UN Security Council had in a resolution listed the JuD as LeT with a new name, but no supporting evidence had been shared with Pakistan to establish the connection, Dawn reported.
Baloch said the JuD had been under observation of authorities in terms of Section 11-D of the Anti-Terrorism Act (ATA) since November 15, 2003 and will be only proscribed if a report confirming its involvement in terrorism is received under Section 11-B of the ATA.