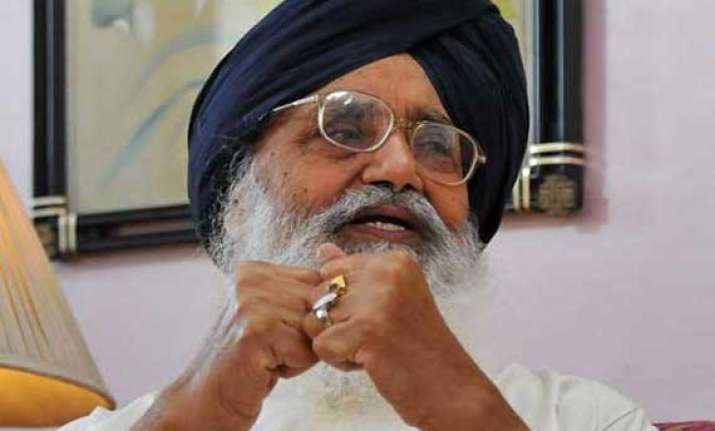 Mohali (Punjab): Punjab Chief Minister Parkash Singh Badal today claimed that people of Haryana never wanted a separate SGPC and described the state government's move to carve out a separate body as Congress' "desperate attempt" to hand over control of Gurdwaras to its "agents".
"This ill conceived move is aimed at dividing the Sikhs on one hand and destabilising the Sikh panth on the other," Badal said here today.
"Haryana Congress is following the footsteps of the erstwhile British government, who appointed their stooges (Mahants) to run the affairs of Gurudwaras in the pre-SGPC period as a result of which Gurdwara reforms movement was initiated and led to the formation of SGPC in 1925," he said.
Badal claimed that Sikhs in Haryana never wanted Haryana Sikh Gurudwara Prabandak Committee (HSGPC) and it was aptly proved in the last general elections of SGPC when all the 11 seats in Haryana were captured by Shiromani Akali Dal with a thumping majority.
The "protagonist" of HSGPC like Jagdish Singh Jhinda and Didar Singh Nalwi, who spearheaded the campaign for separate SGPC in Haryana, were badly trounced and could not even save their security deposits, Badal said.
He said that now these "cronies" are playing into the hands of Haryana Congress in furtherance of its political motives, eyeing on the forthcoming state Assembly elections.
Haryana Assembly passed the Bill yesterday paving way for the formation of a separate body to manage affairs of Gurdwaras in the state.