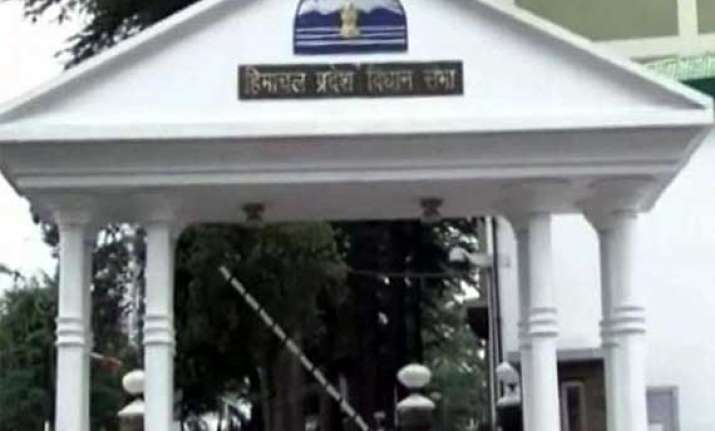 Shimla: Lok Sabha Speaker Meira Kumar will attend the Golden Jubilee celebrations  of  Himachal Pradesh legislative assembly on Monday here.
The state assembly has completed  50 years of existence. Three senior members will be felicitated on the occasion.
The legislative assembly of  Himachal Pradesh first came into being when HP became a centrally administered territory on April 15, 1948  after the integration of 30 erstwhile princely states. It was administered by a Chief Commissioner, aided by an advisory council consisting of nine members, three of whom represented the erstwhile princely states and six were people's representatives.
In 1951, it became a part 'C' State.  Himachal Pradesh now had a Lt.Governor with 36 members in the legislative assembly. The first election to the Assembly was held in 1952.
In 1954 Bilaspur, another part-C State was merged with Himachal Pradesh and the strength of the assembly was raised to 41.
In 1963 a bill was passed by  Parliament for providing Legislative Assemblies and Council of Ministers to certain Union Territories including H.P. On July 1, 1963, the Territorial Council  was converted into a Legislative Assembly of the Union Territory. The strength of the Assembly was fixed at 43 including 2 nominated members.
The Assembly held its first sitting on October 1, 1963. With the merger of new areas into Himachal Pradesh in 1966, the number of members  rose to 56 including 2 nominated. The strength of the House was further raised to 63 (60 elected and 3 nominated) after  Punjab Reorganization Act, 1966 came into force in 1967.
Finally it was on January 25, 1971 Himachal Pradesh became a  full-fledged state.
After delimitation of assembly seats in 1971-72, the numbers of members in the assembly went up to 68, which remains the same till date, representing 12 districts.