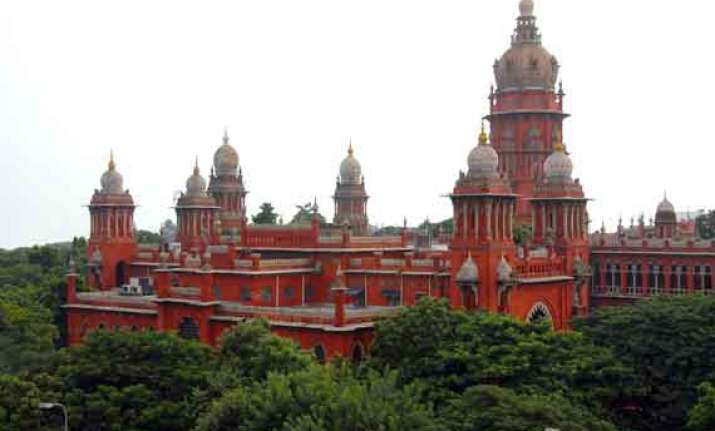 Chennai : The Madras High Court yesterday dismisseda petition seeking direction to initiate action against BJP and its Prime Ministerial candidate Narendra Modi for violating code of conduct and not to grant permission to hold a public meeting here on February 8.
Dismissing the petition, Chief Justice R K Agrawal and Justice K Ravichandra Babu, said the petition was filed only to gain publicity.
"The Election Commission of India has not yet notified the elections to Parliament and when that being the factual position, we wonder as to how the writ petitioner is entitled to contend that there is a violation of code of conduct of Lok Sabha Election Rules," the court said.
Rejecting the contention that declaring Modi as prime ministerial candidate was against the code of conduct and the Law of Election rules, the bench said declaring Modi as PM candidate was the party's internal affair against which no proceedings can be set in motion before the court of law much less the one by way of the present writ petition.
"The petitioner has not only misconstrued the scope of public interest litigation and also misdirected himself in filing the above writ petition, without having any legal grounds in support of his contentions," the court said.
The petitioner Gowthama Sannah had submitted that Modi had designated himself as the Prime Ministerial candidate of BJP only to create confusion among other parties and the people.  He had also submitted BJP was going to hold the meeting at Vandalur and the area being thickly populated, there is likelihood of breach of peace and law and order problem may be created.
He also sought a direction to DGP not to grant permission for the meeting.
Modi is to address his first ever public meeting in Chennai on February 8, which would also kickstart his election campaign in the southern states.
The bench said the petitioner is the propaganda Secretary of another political party - Viduthalai Chiruthaaigal Katchi - which would go to show that the objective in filing the petition is not out of public interest "but as political action or reaction."
The bench further said that a careful perusal of the affidavit filed in support of the writ petition would show that the plea has been filed as a publicity oriented action rather than a PIL and dismissed the petition.