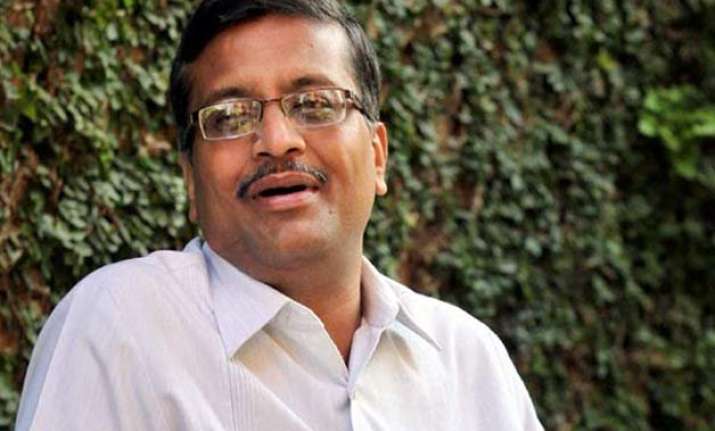 Chandigarh: The Manohar Khattar–led state government is Haryana has promoted whistleblower IAS officer Ashok Khemka to the rank of Principal Secretary from Secretary to the government of Haryana.
Khemka shot to limelight in 2012 when the then Congress government in the state had acted against the officer for highlighting alleged irregularities in a land deal involving Congress President Sonia Gandhi's son-in-law Robert Vadra.
Khemka, who was serving as Director General in the Haryana land consolidation department, had cancelled the mutation of a land deal between Vadra and DLF and had raised doubts over the change of title in the revenue record in favour of DLF.
Khemka had also directed officials in the state to probe whether stamp duty was paid in the land deals of Vadra which were executed after 2005 just three days before he was transferred out by the Haryana government. However, the Hooda government had chargesheeted Khemka for 'wrongly cancelling the mutation of land deal'.
Allegations in the chargesheet said that Khemka did not relinquish the charge (for four days) with "premeditated determination" to pass both orders.
The decision to promote Khemka was reportedly arrived at on Thursday during a meeting of the Departmental Promotion Committee (DPC).
The BJP government had earlier dropped the chargesheet issued against Khemka by the Congress government.
Khemka is currently serving in the state's archaeology and museums department.
Khemka, 50, has so far faced 46 transfers in 22 years of his service despite having received outstanding rankings in most of his Annual Confidential Reports and four appreciation letters from the government.