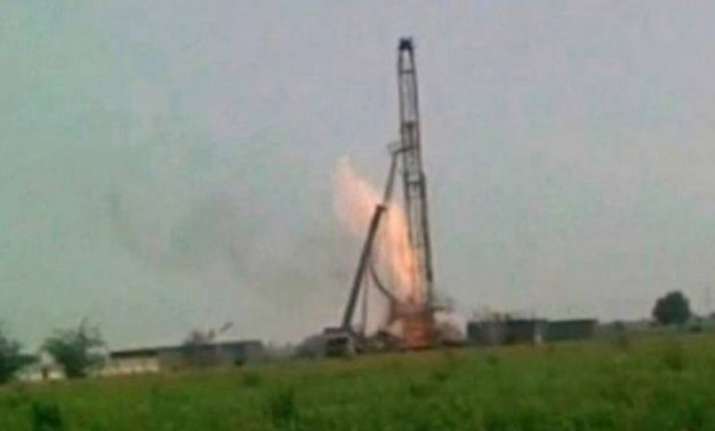 Surat: Fire is still raging at the ONGC gas well near Olpad town in the district, even 24 hours after the blow-out mishap, and a crisis management team was rushed to the spot from Delhi today, a senior official said.
"Fire is still on but it is under control in a way that it has been contained in a particular area so that it does not cause damage to any property nearby," ONGC spokesperson Samrat Choudhary told PTI.
Also read: 12 injured as ONGC's gas well catches fire near Surat
He said the blaze was being contained and firemen are taking necessary measures to put it out completely.
"Fire is being contained and kept to cool by our firemen who are continuously spraying water on it. The fire is being allowed to burn out so that it may not spread to other area and the gas in the well will be exhausted," Choudhary said.
Meanwhile, a crisis management team of senior ONGC officials reached here from Delhi and visited the injured persons who are admitted in a private hospital, he said.
The incident occurred yesterday when a blow-out preventer (BOP) was being repaired at the well in OLPAD-31 in Ankleshwar basin. When the ONGC team was working on the well to stop the leakage, some sort of spark resulted in a huge blast and the gas coming out of the well caught fire.
A blow-out occurred as the well got activated during repairing operation.
At least 12 persons, all employees of ONGC, sustained burn injuries and condition of four of them continued to be serious, said an official.