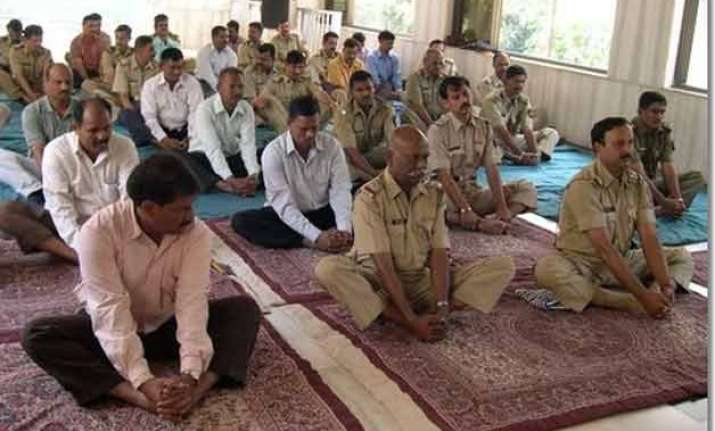 New Delhi: Government of India is planning to make practice of yoga compulsory for policemen, paramilitary personnel and defence staff.
Minister of State (Independent Charge) for AYUSH (Ayurveda, Yoga & Naturopathy, Unani, Siddha and Homoeopathy) and Health and Family Welfare, Shripad Yesso Naik, said the government in January launched an ambitious exercise under which will all defence and police departments will gradually take to practicing yoga everyday over the next three to five years.
"As part of preparations for grand celebrations of the International Yoga Day on June 21, we plan to ready at least 1,000-1,500 yoga trainers who will, in turn, train people across the country in yoga. We have decided to start with the police and paramilitary personnel, among other defence staff, to first undergo this training," country's first minister for traditional medicine told Economic Times.
The move, he said, is a part of Prime Minister Narendra Modi's emphasis on yoga promotion.
He informed that government has already made yoga compulsory among some defence staff and B.Ed teachers and others like police and paramilitary personnel will follow.
The idea is to showcase the Indian practice of yoga across the world and, at the same time, increase awareness about it within the country.
According to sources, in Home and AYUSH ministries, the Prime Minister's Office (PMO) is directly monitoring the preparations for the June 21 event.
The United Nations General Assembly had on December last year adopted an India-led resolution declaring June 21 as 'International Day of Yoga'.