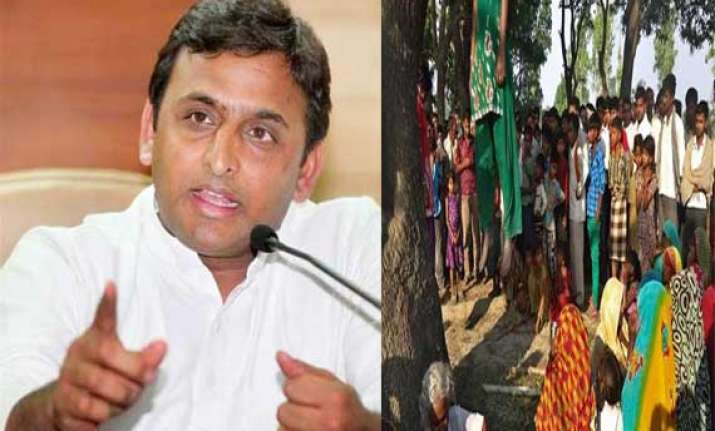 Lucknow: Under intense criticism over Badaun gangrape and murder incident, Uttar Pradesh Chief Minister Akhilesh Yadav today said a Google search would show such crimes occuring across the country.
Yadav made the assertion as he accused the media of playing up incidents taking place in UP.
"When such incidents occur it is publicised a lot...Such
incidents don't occur only in UP and if I give you statistics across the country you will again ask me questions.
It's Google era. If you go online and check you will see where else such incidents occur," he told reporters after a Cabinet meeting.
The Chief Minister raised a question as to whether the national media highlighted a similar crime in Bangalore in the same manner as the Badaun case.
"When a similar crime happened in Bangalore, did the national media broadcast the story they way they highlighted the UP case. Incidents are taking place in Madhya Pradesh.