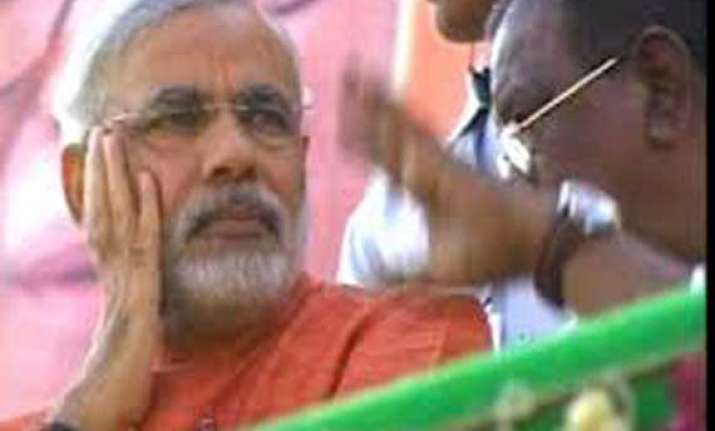 Ghaziabad: Scores of BJP workers held a protest on Tuesday at a venue, where Narendra Modi is to address a rally, after the district administration refused to grant permission to the meeting citing security reasons.
Later however senior district officials, including District Magistrate and SSP reached the spot and budged before the protesters and granted permission.
The incident happened today when police turned down the request for Modi's rally to be held on Thursday at Shipra ground here, on security grounds, officials said.
"Around 1 PM, some senior police officials reached the venue, where preparations for Modi's rally were on, and informed the BJP leaders that permission for rally couldn't be given due to security reason," a senior police official said.
As the news of the refusal spread, BJP workers gathered at the proposed rally venue and raised slogans against police and the state government.
"As the protest intensified, the District Magistrate and the Senior Superintendent of Police rushed the spot and tried to pacify them, but the protesters refused to budge," he said, adding when they did not relent to call off their agitation, the DM had to grant permission for the rally.
Confirming that permission was granted for Modi's rally, DM SVS Ranga Rao said, "we have given permission for Modi's rally at Shipra ground. Police have been asked to ensure proper security during the rally."