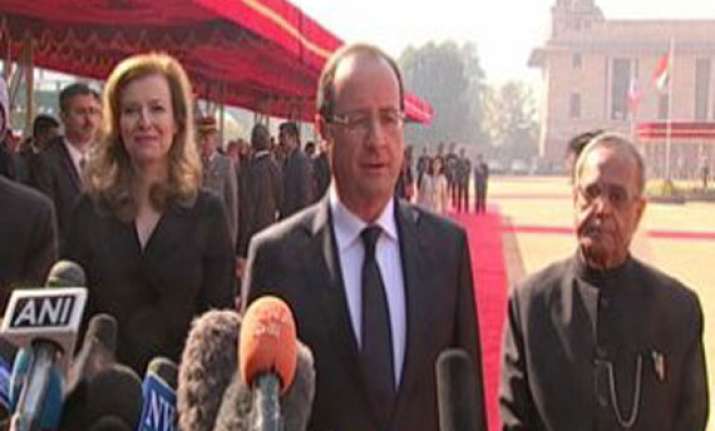 Mumbai, Feb 15: French President Francois Hollande Friday visited the new Lafarge Construction Development Laboratory here and was shown its new techniques and products.
The Lafarge CDL at Andheri, set up last year, offers innovation to India's construction industry and new construction techniques developed at its research centre in Lyon, France.
President Hollande, accompanied by senior ministers and officials of the French government was shown around the CDL by Lafarge chairman and CEO Bruno Lafont.
This included a demonstration of hydromedia, a pervious concrete that is an effective solution to water-logged areas, a range of Lafarge's products like high performance concrete for high rises, low cost housing prototypes and Aadhar, a lowcost binder created for rural markets.
Operating in India since 1999, Lafarge set up the DCL in 2012, the first of its kind in the country, undertaking research and development for cement, ready-mix concrete and aggregates.
An international construction giant with presence in 64 countries, Lafarge currently has four cement plants in India - two in Chhattisgarh and one each in Jharkhand and West Bengal, 85 ready-mix plants across India and an aggregate mine/crusher at Badlapur (Thane) and Kotputli in Rajasthan.