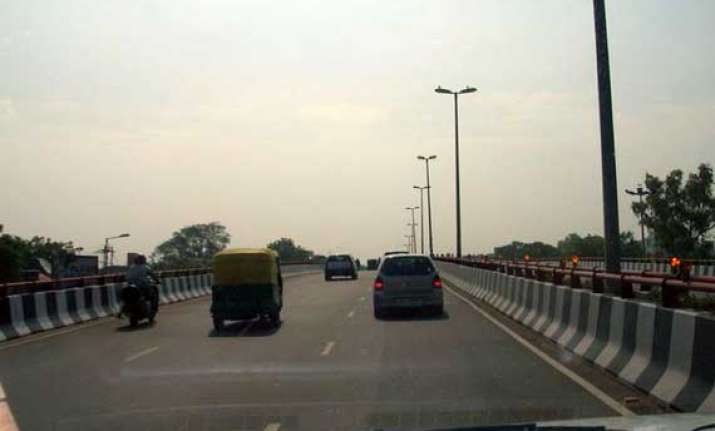 New Delhi: Delhi government yesterday opened the flyover and the rotary at Khajuri Khas intersection, situated on the eastern part of under construction Signature Bridge, for public use here.
According to officials, this intersection is one of the busiest one in East Delhi catering to densely-populated areas of Bhajanpura, Shastri Park, Loni and Sonia Vihar among others and opening of the flyover and rotary will ease the traffic to a large extent.
The intersection is also a crucial link for the interstate traffic, added the official.
The total length of the flyover is 860 meter having 11 meter wide carriageway on both sides. The embankment connecting the Signature Bridge and Khajuri Khas intersection is being constructing using flyash, an eco-friendly material.
The Signature Bridge is being constructed by Delhi Tourism and Transportation Development Corporation. The flyover was inaugurated by Chief Secretary S K Srivastava.