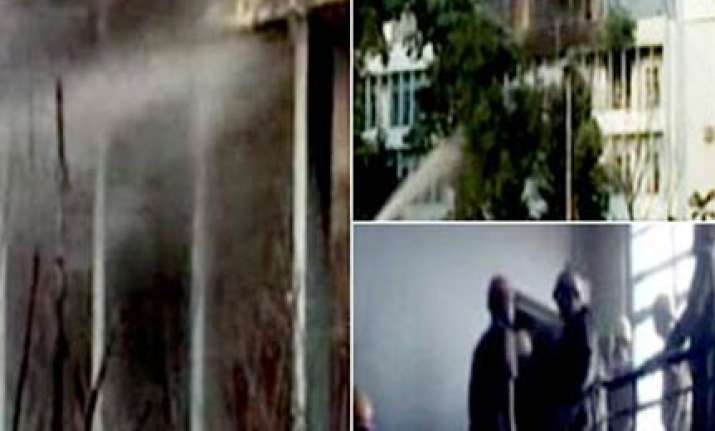 Kolkata:  A major fire broke out at the Chemistry Department in the Baker Building of Presidency University at 4:30 am on Friday morning, fire brigade sources said.
Eleven fire engines were fighting the blaze with water drawn from the nearby College Square tank, the sources said, adding that there was no casualty.
Acting principal Amitava Chattopadhyay told PTI the fire broke out on the third floor of Baker Building where chemicals and gas cylinders were stored and there was a danger of the blaze spreading.
The cause of the fire was not known, he said.
The Baker building of Presidency University, earlier Presidency College, was named after Edward Norman Baker, the then Lieutenant Governor of Bengal, and was formally opened in 1913.