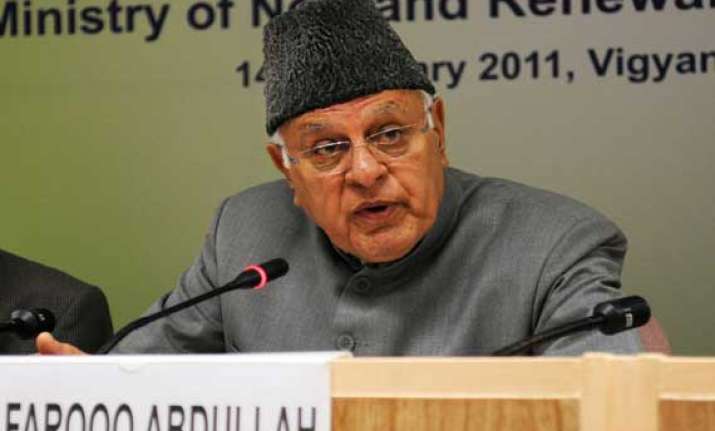 Srinagar: Retaining Srinagar is a tough call for the 78-year old National Conference patron and thrice Jammu and Kashmir chief minister Farooq Abdullah. He has never lost an election so far, but winning the elections this time is not a foregone conclusion for him.
Abdullah is seeking re-election from this Lok Sabha seat that is spread over three districts of Srinagar, Ganderbal and Badgam with 1.23 million voters. The Abdullahs, who belong to Srinagar district, have held sway over the people in Kashmir for over 50 years. Srinagar has been a strong bastion of the NC and the Abdullahs.
The constituency has been represented in the past by Abdullah's mother, Begum Akbar Jahan. His son and state chief minister, Omar Abdullah has represented Srinagar in the Lok Sabha thrice.
The main electoral plank of the NC has been targeting BJP's prime ministerial candidate Narendra Modi, warning people not to vote for PDP which the NC alleges has an undeclared understanding with the NDA and preservation of article 370.
Traditional political strategy of mainstream politicians in Kashmir has been to understate their pro-Indian credentials and tickle separatist sentiments to win votes during elections.