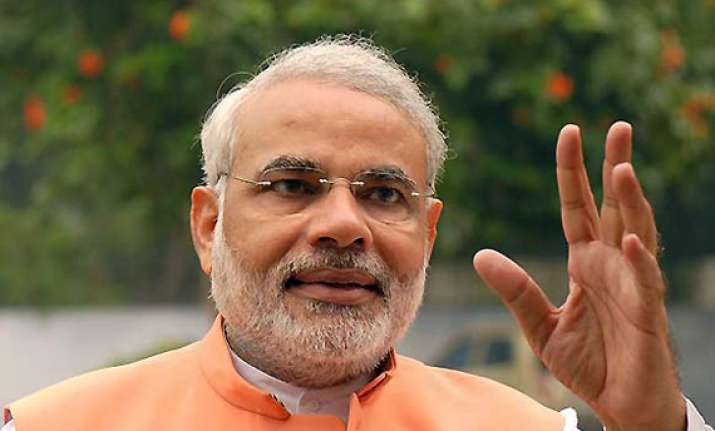 Indore, March 4 : Taking a dig at the Prime Minister Manmohan Singh over malfunctioning of sound system at a campaign-meeting in Goa, Gujarat Chief Minister Narendra Modi on Saturday said "everything has shut down" ever since UPA government came to power at the Centre.

The sound system had broken down at Congress's campaign rally in Goa a few days ago, forcing the PM to stop midway through the speech. Referring to it, Modi said,
"Media these days turns trivial things into big news....What difference the lack of microphone made? As it is the PM hardly ever speaks," he said, during a lecture here.

"Microphone shut down for 25 minutes. So what? Every thing has shut down since 2004," Modi quipped.

"Voh vanha bole bhi to kya...Kaun bole raha hai, kaun kar raha hai, naam to lelo uska," he said.