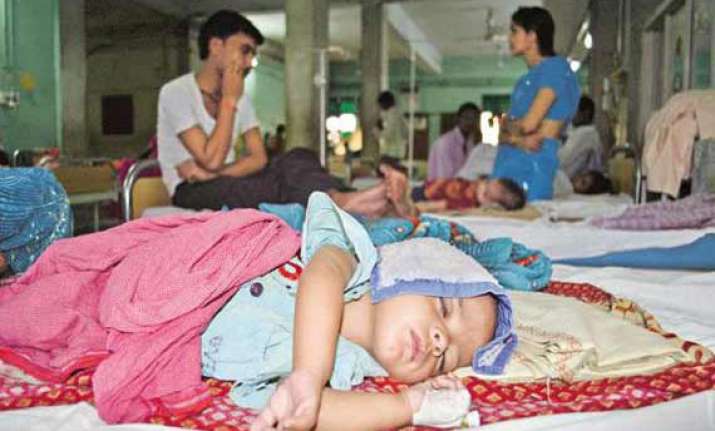 Kolkata: Two fresh deaths, caused by different types of encephalitis, were reported in the state, a health official today said.
With this, the encephalitis toll in the state since January this year rose to 263, 47 of them being Japanese Encephalitis cases, West Bengal Health Services Director Biswaranjan Satpathy said.
"One girl died because of suspected JE at the National Medical College and Hospital while another person died at the North Bengal Medical College and Hospital due to Acute Encephalitis Syndrome (AES)," he said.
"A ten-year-old girl died last night at the National Medical College and Hospital and we are suspecting it as a JE case. But we need to wait till the blood report is received," he said.
The girl, a resident of Canning two block in South 24-Parganas district, was admitted to the National Medical and Hospital two days back after a local hospital failed to treat her, the official said, adding that the person who died at the NBMC was from Uttar Dinajpur.
Besides, in the last 24 hours, two new cases of suspected AES were reported. One was from Uttar Dinajpur while the other two were from Burdwan and Purulia districts, Satpathy said.