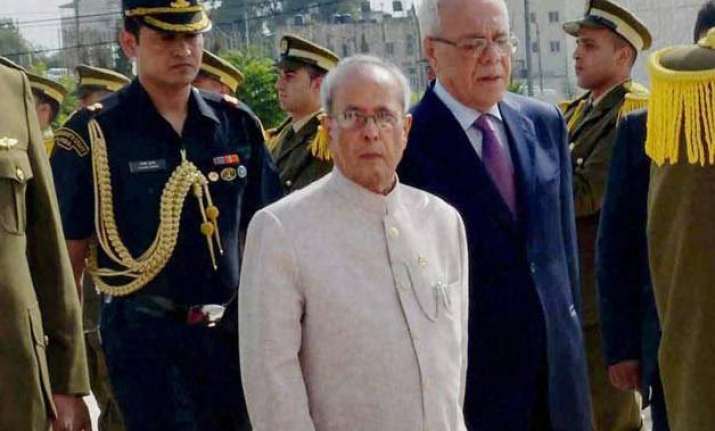 Miriti (WB): President Pranab Mukherjee today said Durga Puja has become a social festival with universal participation.
"It is no more a religious festival, it becomes social festival resulting in universal participation from various cross sections of society," the President told reporters at his ancestral home at Miriti in Birbhum district.
"I visit and participate in my family Durga Puja and meet my acquaintances in village every year," he said about the annual sojourn during this time of the year and extended greetings to people.
Terming this 119-year old puja as a family tradition, Mukherjee stated that his grandfather used to participate and this tradition was kept by his father and now by himself.
The President also expressed hope the same tradition will be followed by his son. Due to demise of the President's wife this year, neither his son nor daughter could participate in puja rituals this year but Abhijeet Mukherjee (President's son), a sitting MP from West Bengal, was present at the interaction with media and locals.
During interaction with locals, Mukherjee heard their words and greeted all and urged everybody to participate in the community lunch in the area organised by his family.
He later visited the Japeswar Shiva temple in nearby Jubutia village and offered puja.