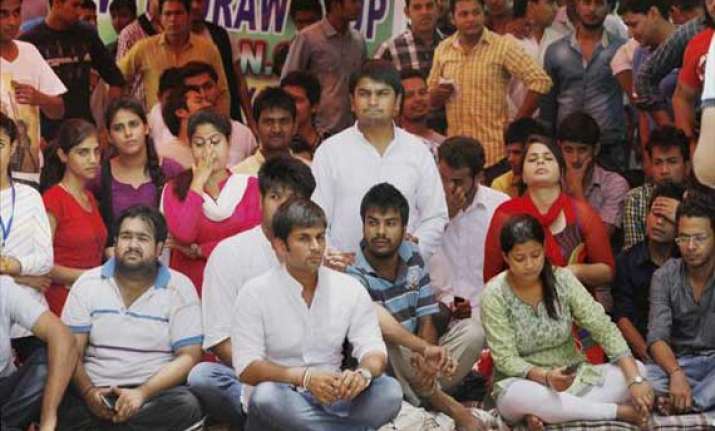 New Delhi: Delhi University teachers have blamed Human Resource Development Ministry and the University Grants Commission for the on-going tussle over FYUP row.
They have decided to hold a hunger strike on Tuesday.
They allege political interference in the issue.
They said "It is all a conspiracy. They want students to leave for private universities, 4500 teaching posts are still vacant, the hiring processes is still on. We are protesting against it.