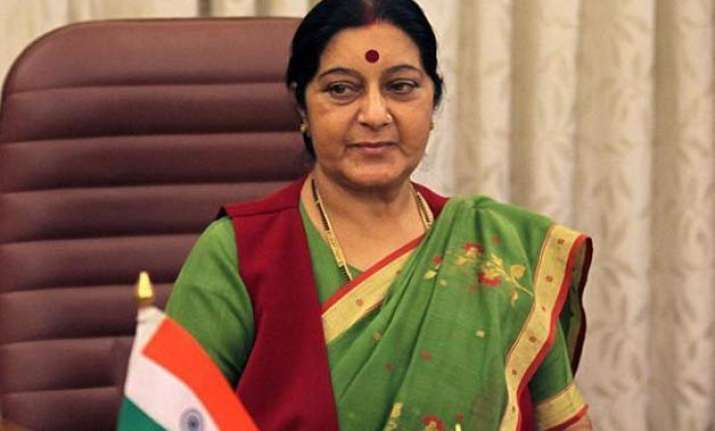 New Delhi: External Affairs Minister Sushma Swaraj today said the NDA government's efforts to strengthen relations with Nepal were much bigger than what the previous regimes had done in the last three decades.
Swaraj was speaking at an event to receive the participants of the first India-Nepal Friendship Car Rally at India Gate here.
"This government has done more to strengthen India's relations with Nepal after coming to power than what the previous governments had done when the ties had become somewhat cold," she said.
Holding people-to-people as one of the pillars of foreign policy, she said "the rally will strengthen our bilateral ties through its cultural connect as well".
Swaraj also sought to remind the gathering that Narendra Modi's visit to Nepal last year was the first by an Indian Prime Minister in the last 17 years.
The rally, jointly organised by Kalinga Motor Sports Club and Nepal Automobile Sports Association under the aegis of Union Ministry of Road Transport and Highways, was flagged off on February 28 at Bhubaneswar by Odisha Chief Minister Naveen Patnaik.
There were about 24 teams in the 3060 km long rally which travelled through cities such as Bodh Gaya, Rajgir, Nalanda, and Lumbini- the birth place of Buddha.
According to the organisers, the rally also had the objective to highlight the religious and civilisation ties between the two countries by linking pilgrimage sites such as Puri, Dhauli to Pashupatinath and Lumbini.
Minister of State for Transport Pon Radhakrishnan, Transport Secretary Vijay Chhibber and Nepal's Charge d' affaires for India Krishna Prasad Dhakal were also present on the occasion which also saw an exhibition of vintage cars.