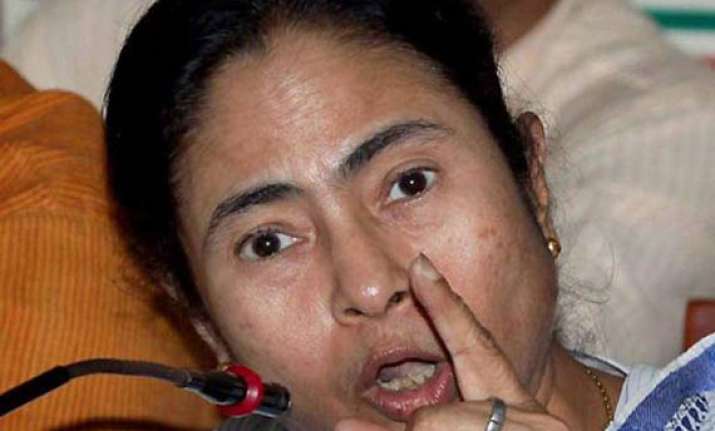 Naxalbari (WB): Attacking the BJP of trying to create fresh unrest in Darjeeling to divide West Bengal, Chief Minister Mamata Banerjee said it would not be allowed while she was alive.
"We have brought back peace in Darjeeling. BJP which aligned with Congress to divide Andhra Pradesh is trying to create fresh unrest in Darjeeling. Their excuse is that small states can be governed better. They are now planning to divide Bengal too on the same pretext," Banerjee told an election meeting here.
"Even at the cost of my life, they cannot divide Bengal," she declared stating that the hills were a part of the state.  Referring to 2009 Lok Sabha polls when Jaswant Singh won the Darjeeling seat as a BJP nominee with the backing of GJM, Banerjee said, "Did not the BJP promise to you five years ago of dividing Bengal? They have come again and are saying the same thing."
Stating that the people of the plains and hills were like brothers and sisters, she said, "Can a mother divide her son?  Can a heart be separated? Do not give a single vote to BJP."
She also criticised Gorkha Janmukti Morcha leaders.  "We have given them (GJM) the administration through the Gorkhaland Territorial Administration which has been formed there," she said.
She described party candidate Bhaichung Bhutia, the former Indian football captain as an asset for the state.  "I think he will be able to discharge responsibilities well if he is elected."
Bhutia is pitted against senior BJP leader S S Ahluwalia for the Lok Sabha Darjeeling seat.