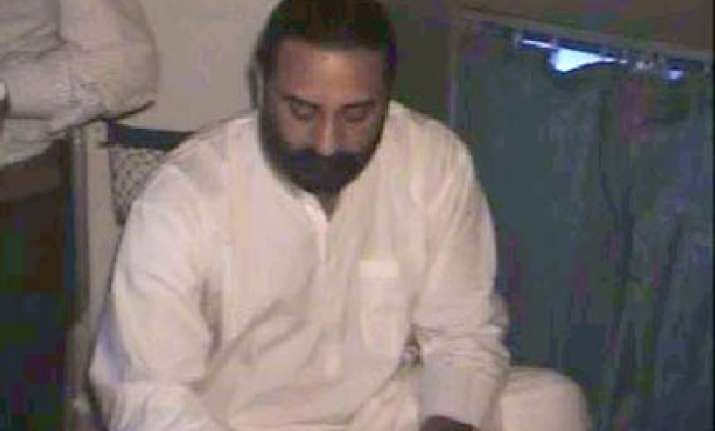 Delhi Police after slapping charges under MCOCA Maharashtra Control Of Organised Crime Act against Icchadhari Baba Bhimanand, is now fishing for evidence, which is proving to be utterly futile, media reports say.

The second travel to Icchadhari Baba's hometown of Manikpur near Chitrakoot proved to be fruitless for the police, as the Baba went on a sightseeing tour along with nine Delhi policemen headed by ACP Mehar Singh. The policemen sipped tea with Icchadhari Baba as a large crowd stood and gawked at their infamous hometown hero.

A huge crowd assembled to watch Icchadhari Baba not as a culprit but as a spiritual man. A large number of people came forward and touched his feet as the Baba gave them his blessings.  

While sipping tea with the Delhi policemen, it hardly looked as if the Baba was a culprit who has been brought to dig out evidence.  Amidst laughter the Baba indulged in small talk with the policemen, mediamen noticed.  


 

On Friday, the baba was taken to his home village Chamrauha, where policemen interrogated his father Bacchalal Dwivedi about his properties.  Police talked to the Baba's family members inside the house locked from inside. Later, the policemen along with the Baba had a darshan of Panchmukhi Hanuman at the local temple. Policemen also conducted some perfunctory searches of the Baba's home, which yielded nothing.  

Later, as mediamen pressed the Baba to answer questions, the spiritual man, charged of carrying out flesh trade under the guides of a baba, denied all charges of indulging in sex racketing.  He however admitted that he knew the local dreaded dacoit Dadua, who was killed in an encounter, and also admitted to have attended his meetings.  

The baba also claimed he had political connections and added that if any party proposed to field him in the elections, he would be ready to contest.

The baba is bring brought back to Delhi on Saturday.